Myerscough College at 125 –  A Brief History – Part Seven
Published

Wednesday 22 May 2019
This month sees the 125th anniversary of Myerscough College.
(Above: The Higher Education Centre, opened in 2007)
On May 14th, 1894, the first students of what was then known as the Lancashire County Institute of Agriculture came through the doors. In our look back at Myerscough College's proud heritage, we bring you a brief history of the events that lead from the inception of the college, back in 1894, right through to the magnificent facilities and success we enjoy in 2019:
Related:
Myerscough at 125 – A Brief History – Part One: CLICK HERE
Myerscough at 125 – A Brief History - Part Two: CLICK HERE
Myerscough at 125 – A Brief History – Part Three: CLICK HERE
Myerscough at 125 – A Brief History – Part Four: CLICK HERE
Myerscough at 125 – A Brief History – Part Five: CLICK HERE
Myerscough at 125 – A Brief History – Part Six: CLICK HERE
The 1990s & beyond – Incorporation & Myerscough College
By the beginning of the 1990s, the number of students enrolled at Myerscough College had doubled in size in comparison to the previous decade.
The Further and Higher Education Act of 1992 made radical changes in the funding and administration of further education and higher education within England and Wales. The act removed colleges of further education from local government control, and so, on April 1st, 1993, the College broke away from Lancashire County Council and became a corporate body. With this, came another change of name, and 'Myerscough College' was the obvious choice.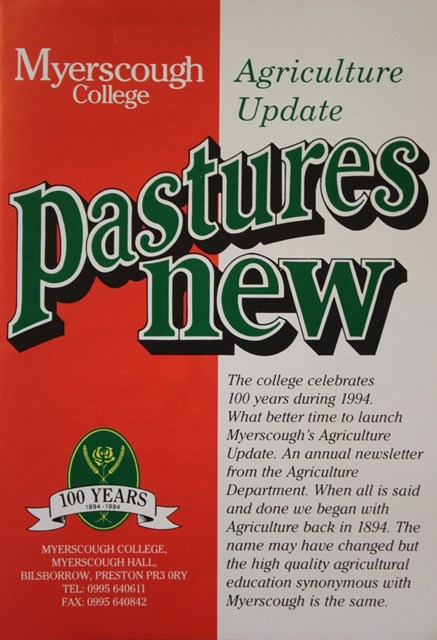 By now, the College was much more than just an agriculture and horticulture facility. The College began to diversify and offer courses in subjects including Animal Studies, Veterinary Nursing, Creative Design, Greenspace, Sport & Motorsport, Equine and Farriery, Mechanisation and in later years, work-based learning and apprenticeships. New buildings, stables and a sports' centre were built to accommodate the expansion. By the mid-1990s, areas other than agriculture and horticulture accounted for around 20% of courses offered.
The vision to become one single site was also finally realised by the end of the 1990s, as Myerscough College left the original site at Hutton in 1997, 103 years after the first lease was signed. In 1999, Winmarleigh was sold, leaving Myerscough, along with its farms, as the only campus. Since then, the College has branched out once more, opening a number of smaller centres, notably at Croxteth Hall in Liverpool, Witton Park in Blackburn, and from September 2019, at Walton Hall in Warrington.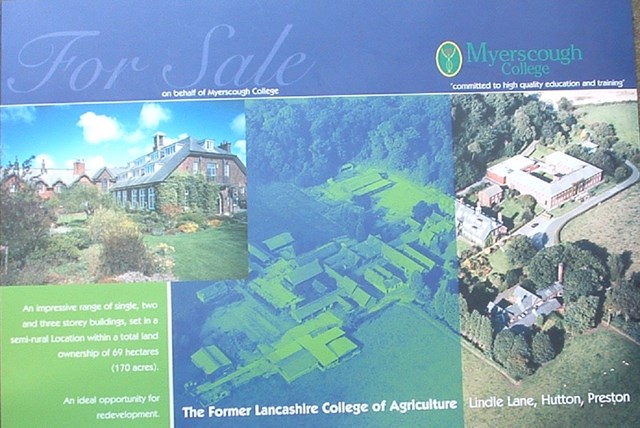 Over the last twenty years, further significant improvements have been made to Myerscough's main campus. In 1999, a new library and reception building was completed. The Fitzherbert-Brockholes Building is named in honour of W.Fitzherbert-Brockholes, who was on the committee that oversaw the inception of the Lancashire County Institute of Agriculture back in the 1890s. Once again, we welcomed Her Majesty, the Queen, this time accompanied by the Duke of Edinburgh, to officially open the building.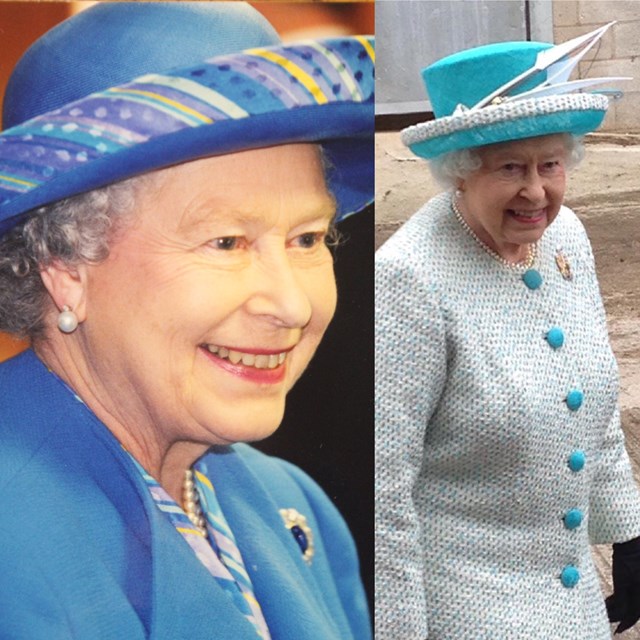 (Above: The Queen visits in 1999, and again in 2015)
Since the 1990s, there have been three further changes at the top. Professor John Moverley OBE took over as Principal from Tony Fox before in 2006, Ann Turner, became the first woman to lead the College. She was succeeded in 2018 by current Chief Executive and Principal, Alison Robinson.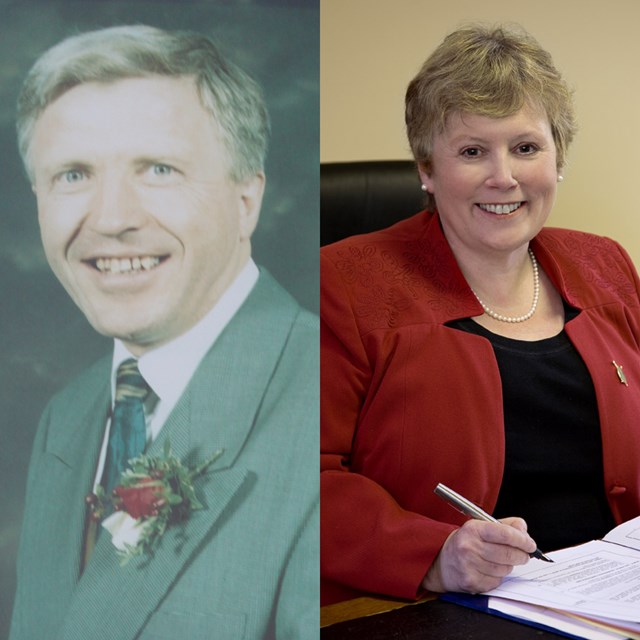 (Above: John Moverley was succeeded as Principal by Ann Turner)
Myerscough was privileged to welcome Frank Peregrine back to College for a visit, in 2005, shortly before he passed away. To honour the man who had done so much for agriculture education, not just for the College, but for Lancashire and nationally, the college's brand new Higher Education Centre, completed in 2007 and extended in 2010, was named in his memory.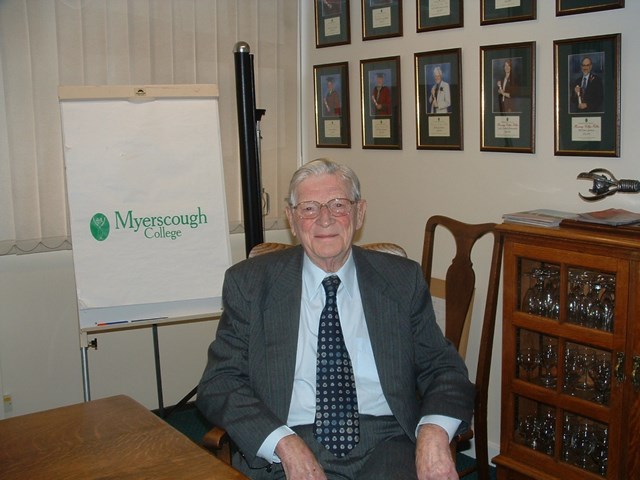 There are further nods to our past at our main campus too. Two of our main teaching blocks are officially called 'Hutton' & 'Winmarleigh'.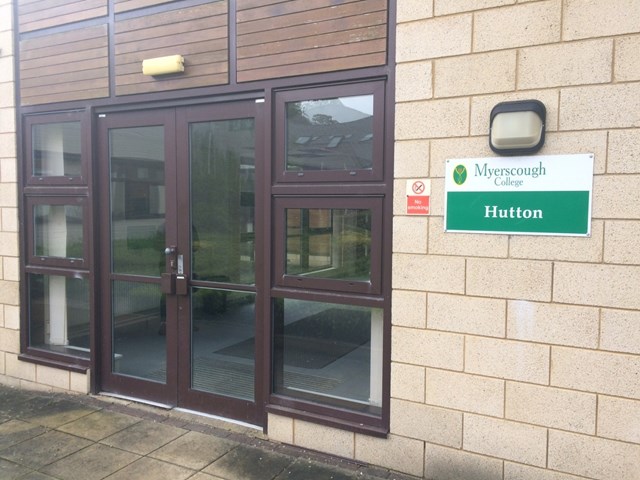 And so to the present. Last year there were around 6,000 learners enrolled, of whom 2,000 were on a further education study programme, and around a thousand of these in Higher Education, in addition to a range of apprenticeships, work-based learning, short courses and adult skills, as well as hundreds on a 14-16 programme.
The main campus boasts an impressive set of facilities, including an International Equine Arena, a golf course and Simulated Golf Training Centre, the National Arboricultural Centre, an off-road driving track, a dedicated Animal Studies Centre, a Plant Centre with tropical and temperate greenhouses, Myerscough Gardens and Arboreta, sports fields and two multi-million pound sports centres, including a full size 3G pitch, as well as woods, fields, ponds and a river on the site. In addition Myerscough College houses the Rural Business Centre, which provides support for rural business in the form of courses, advice, links and the Rural Business Incubator for startup businesses.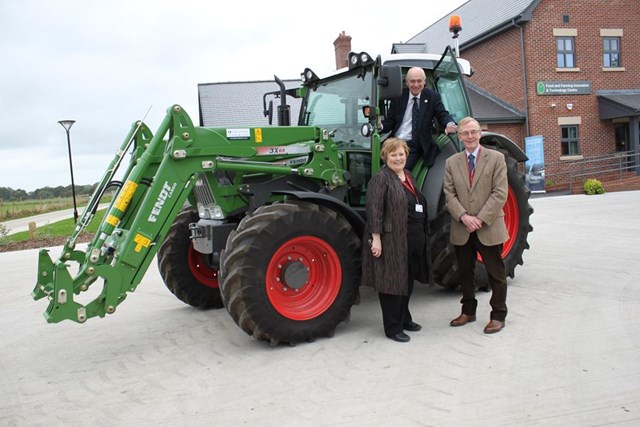 (Above: The Food & Farming Innovation & Technology Centre is opened in 2017)
Myerscough has just completed a £30 million campus enhancement programme, including an Engineering Centre, Rural Skills Centre and a state-of-the-art Veterinary Nursing Centre, a Foundation Learning Centre and extended Animal Studies complex. In addition, Myerscough's Lodge Farm boasts a sector leading, state-of the-art Food and Farming Innovation and Technology Centre.
We've certainly come a long, long way, since our inception, 125 years ago. Myerscough College, established in 1894 and still growing…..
by Dave Salmon
DSalmon@myerscough.ac.uk