Myerscough College at 125 –  A Brief History – Part Five
Published

Monday 20 May 2019
This month sees the 125th anniversary of Myerscough College.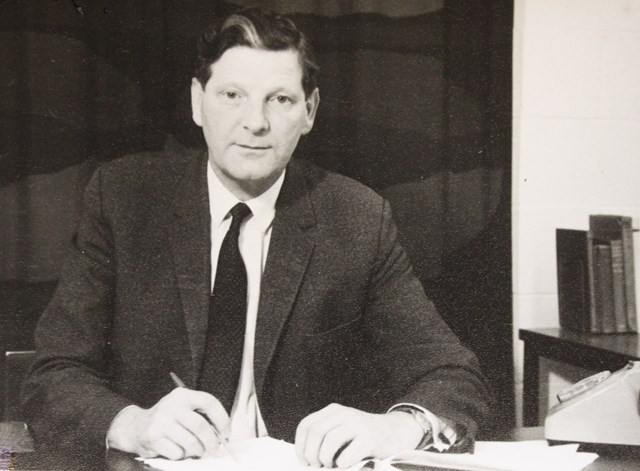 On May 14th, 1894, the first students of what was then known as the Lancashire County Institute of Agriculture came through the doors. In our look back at Myerscough College's proud heritage, we bring you a brief history of the events that lead from the inception of the college, back in 1894, right through to the magnificent facilities and success we enjoy in 2019:
Related:
Myerscough at 125 –  A Brief History – Part One: CLICK HERE
Myerscough at 125 –  A Brief History - Part Two: CLICK HERE
Myerscough at 125 –  A Brief History – Part Three: CLICK HERE
Myerscough at 125 –  A Brief History – Part Four: CLICK HERE
Frank Peregrine & the move to Myerscough
On October 1st, 1968, J.C.Blossom was succeeded as Principal by Frank Peregrine. Since 1959, more than 14,000 part students had enrolled with the Institution, while full time courses also remained oversubscribed. There was a clear need, and demand, for expansion. Frank has been with the Institution since 1945, was Vice Principal in charge at the Winmarleigh site, and had seen teaching grow and grow over the years. He was the man who had the vision to move courses to our current home at Myerscough, and oversaw the whole operation.
'Myerscough' is derived from two Norse words, and roughly translated, means 'boggy wood'.  Most of the land around Myerscough was owned by the Duchy of Lancaster since the 1300s, and contains a rich and varied history of its own. In the years before the purchase of the site, Myerscough Hall had been used as a remand centre for boys, before being converted in flats.
Back in November, 1957, the Institute was inspected by Her Majesty's Inspectors of Education. The subsequent report said that due to the rapid growth of the Institution, it was recommended that a single, bigger site was sought, where all courses could be accommodated, as well as new ones added. However, neither Hutton or Winmarleigh, despite being substantial, were either big enough or suitable for much more development.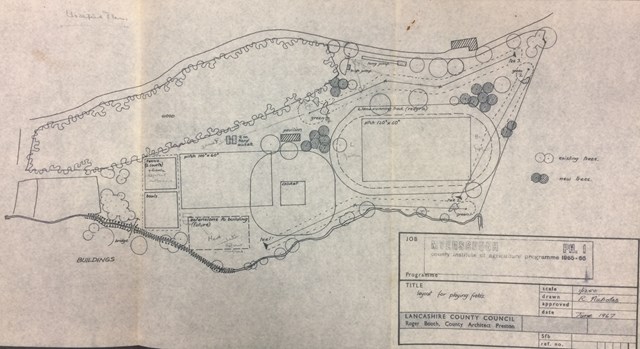 (Above: Architect's drawing for Myerscough campus)
Several sites were looked at, before Lancashire County Council bought the freehold of Myerscough Hall and Myerscough Hall Farm, and the leasehold on Myerscough Lodge Farm, all near the village of Bilsborrow, between Preston and Garstang, in 1962. The aim was to develop the sites, totalling 531 acres, into a single centre, large enough to cope with the demand, both current and future, for land based education. Work began and it would take a further seven years before the site was operational.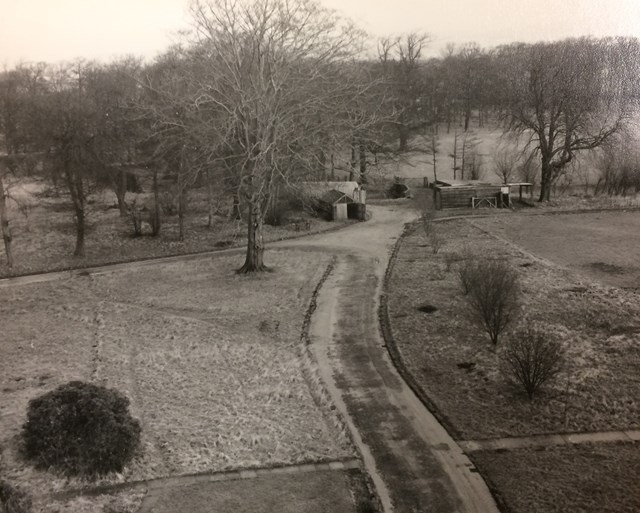 (Above: Myerscough Hall in 1962, ahead of campus building work)
Ahead of the move, in 1967, the Institution changed its name, for the first time, to the Lancashire College of Agriculture. Upon Frank Peregrine's appointment as Principal in 1968, former student, Tony Fox, who himself had been a lecturer with the College since 1961, was made Vice Principal. Mr Fox would go on to succeed Mr Peregrine in 1985.
By late summer, 1969, the Myerscough site was ready to start accepting students, and offered a number of full time courses. These included a two-year National Diploma in Agriculture & Dairying, as well as one-year National Certificates in this, Amenity Horticulture & Poultry Practice. A host of part-time courses were also available in this areas plus things like Agricultural Engineering. Almost 900 students signed up, including, for the first time, people from overseas.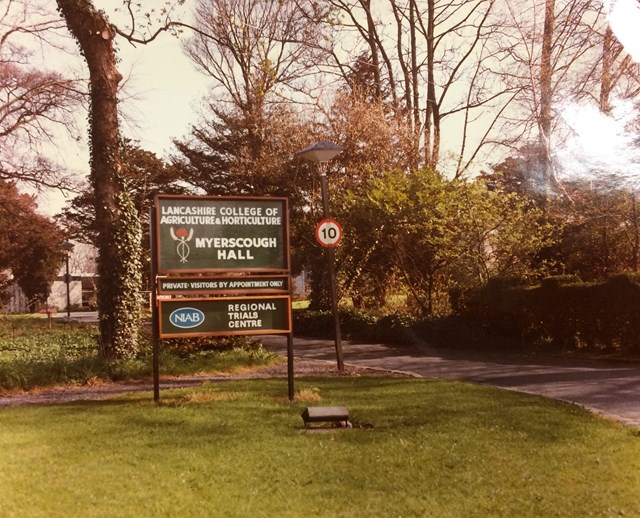 The opening of the Myerscough site meant a radical restructure in what was to be offered at the college's other sites at Hutton and Winmarleigh, which were to be kept on, despite the long term vision for one single site for all courses. At the time, the college was the only one in the country permitted to offer both a Higher and an Ordinary Diploma in Agriculture, meaning demand was high. These new courses would be based at the new site, Hutton would accommodate two-year dairy and one-year courses in agriculture, dairy and poultry, while Winmarleigh focussed on part-time courses.
by Dave Salmon
DSalmon@myerscough.ac.uk