Myerscough branches out with inaugural Arbor Day
Published

Tuesday 7 Jan 2020
Myerscough College will stage a special day of celebration, planting and careers advice next month, as part of an inaugural 'Arbor Day'.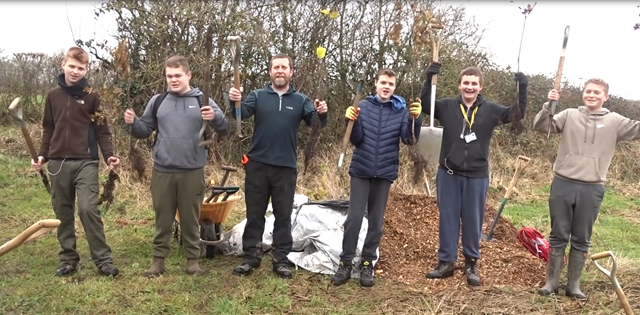 * FOR MORE DETAILS ABOUT THE DAY, PLEASE EMAIL DUNCAN ON dslater@myerscough.ac.uk *
The day – on 6th February – will be a celebration of trees, those that work with trees (arborists), and recognition of an important global industry. Similar events exist across the world, notably in the USA, Canada and New Zealand, but although there is a National Tree Week in the UK, focusing specifically on planting initiatives, there is no official day that celebrates all things arboriculture.
The event will take place at Myerscough's main Preston campus, and is supported by the Arbor Day Foundation (US) and the Mersey Forest. The day will be open to all and free to attend, and will feature, VIP guests and guest speakers, tree planting and climbing demonstration events. In addition, work is already well underway on a new woodland area which is being created on campus to commemorate the first celebration of the day, called 'Arbor Day Wood'.
It's hoped that the day will become an annual event.
The day will feature a range of industry guest speakers, including
Paul Nolan OBE, The Mersey Forest
Suzanne Simmons, Trees for Cities
Sharon Durdant-Hollamby, Institute of Chartered Foresters
Jon Hammerton, Gibraltar Botanic Gardens
Ann Selby, Wildlife Trust
Tiziano Nesi, Matteini Tranquillo Piante
Observatree
Luke Fay, Tree Environmental Practice
Duncan Smith, Middlemarch Environmental Ltd
John Parker, Arboricultural Association
Wharton Natural Infrastructure Consultants
Alan Thompson, Arbtech Consulting Ltd
Christopher Wright, Tim Moya Associates
Richard Trippett, Bartlett Tree Experts
Nick Bolton, Lockhart Garratt Ltd
There will also be an official tree planting event at the centre of the College campus to mark the occasion, as well as a tree climbing demonstration for guests.
In addition, throughout the day, trade stands for many employers, companies and advisory bodies will be in attendance, as will a number of suppliers selling specialist arboriculture equipment and tools.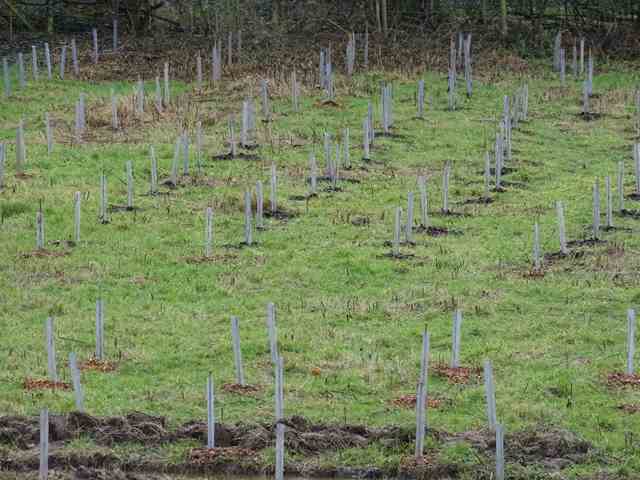 As part of wider tree planting projects, Myerscough has been involved in a number of initiatives, including planting trees at the local primary school, Garstang Primary, as part of outreach to the local community, as well as assisting the Mersey Forest with the clearing of new sites for tree planting schemes.
Duncan Slater, Senior Lecturer in Arboriculture, is looking forward to the day. He said: ''Further to a student vote in support of this idea, we plan to celebrate everything 'arboriculture' on this day, and we encourage other institutions in the UK to get involved.
''The day is also designated as the College's Careers Day, so we have a packed programme of speakers, stands and other events planned, including, of course, tree planting. There will be lots of arboriculture companies representing the industry and giving talks to students and guests.
''We already have already received some generous donations of trees for this event from various sponsors, including the Woodland Trust, Mersey Forest, and Barcham Trees Plc, but we've room for more. We are also fundraising for our supporting two tree charities, and thanks must also go to generous donations so far and the support of our greenspace, floristry and horticulture teams who all want to help with making the world greener, both locally and internationally.''
Duncan adds: ''Trees are very important for the well-being of people living in towns and cities, so we are supporting Mersey Forest this year for the work they do with local communities to achieve greener and healthier neighbourhoods.

''We will be carrying out a range of fund-raising events through to February 2020, culminating in our 'big day' on the 6th of February 2020, when Paul Nolan OBE of Mersey Forest will be attending Myerscough College as part of the day.

''We have set a target of raising £1000, which we hope to do through a series of activities by staff and students.''
You can find out more about the campaign and donate HERE
by Dave Salmon
DSalmon@myerscough.ac.uk 
Back to news