Myerscough basketballers prepare for second season of European adventures
Published

Monday 16 Sep 2019
Myerscough College Basketball Academy is participating in the European Youth Basketball League (EYBL) for a second season.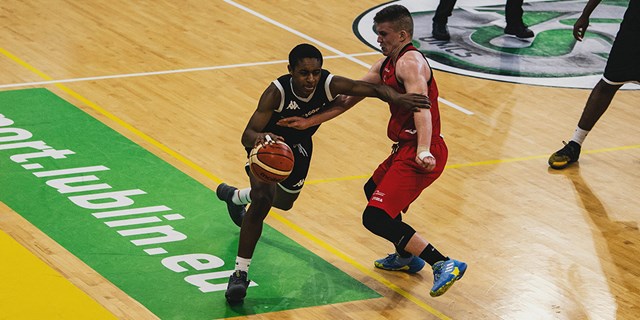 The 2019/20 season begins later this week, on Friday (September 20th), with Myerscough joining 14 other sides in Riga, Latvia, for a weekend of action.
Myerscough will contest five fixtures against BC Helsinki, BA Tallinn Kalev (Estonia), Keila BS (Sweden), TTÜ BS (Estonia), and RIG Lulea (Sweden).
All three stages for Myerscough will take place in Latvia this season, with the second of two trips to Riga taking place in December. Stage III, meanwhile, is in February in Valmiera.
Three of the top four teams to reach the SuperFinal will make their return for the 2019-20 season, including Tallinn Kalev, BC Tsmoki-Minsk and Myerscough. One of FIBA's top under-20 European leagues will boast six newcomers, including two London-based teams, BC Liepaja (Latvia), SPB University (Russia), Sandvika BBK (Norway) and Keila.
The EYBL is one of the premier FIBA competitions for juniors and features renowned teams from across the continent, with Myerscough joining the Under-20 'Euroleague' format tournament during the upcoming cycle.
Myerscough Basketball's Programme Director, Neal Hopkins, said: ''The experience will really define us and I am sure that it will help propel us to the next level.
"We are ambitious and hungry and I would like to think that us committing to a European schedule again demonstrates just how serious we are. I feel that we have the opportunity to make a statement and showcase some of the talent we have in Britain.
"I would like to think that this step will encourage others within the U.K. to take a similar route, as the exposure for the next generation is hugely important and I hope the wider impact of us entering the EYBL will be felt. We have such a fantastic platform at Myerscough and with the backing of senior management we really have a chance to establish our programme in Europe.''
For more information about the EYBL, click here
by Dave Salmon
DSalmon@myerscough.ac.uk 
Back to news