Myerscough basketballers claim first senior national title
Published

Monday 26 Feb 2018
Myerscough College and University Centre's basketballers have won their first ever senior national title after they were crowned Men's NBL National Shield champions.
Myerscough, who have dominated college basketball for the last few years, won the showpiece National Basketball League final as they beat Team Solent 75-55 at Worcester Arena, to claim a historic first senior title.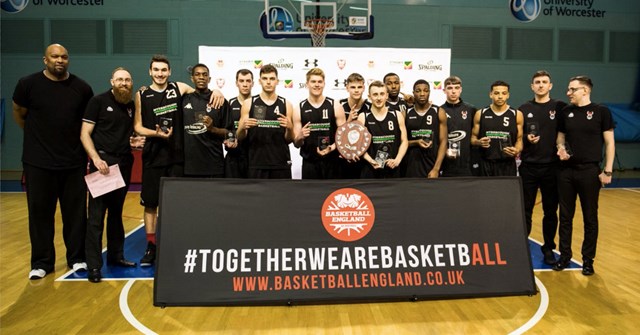 Neal Hopkins, Head Coach at Myerscough Basketball Academy, said: ''To clinch our first senior national title is a big moment for Myerscough Basketball Academy. I'm so proud of everyone who has shared this journey and made history in the process.
"We worked really hard in the game and we did it early. It might not show on the scoreline but I thought we were outstanding defensively through three quarters. We knew they had a run in them at some point but it was too late.
''As a programme we strive to be playing for titles each year and there's a certain pressure that comes with that, and that you have to play through and absorb.''
Click here to watch a replay of the whole game: 
Myerscough's Konrad Kantorski was named as final's Most Valuable Player, after contributing 17 points and six assists.
Konrad said: ''It feels great and I'm really happy.
"We're a young team, but we've got a lot of guys with experience playing at a high level and this just shows what hard work can accomplish."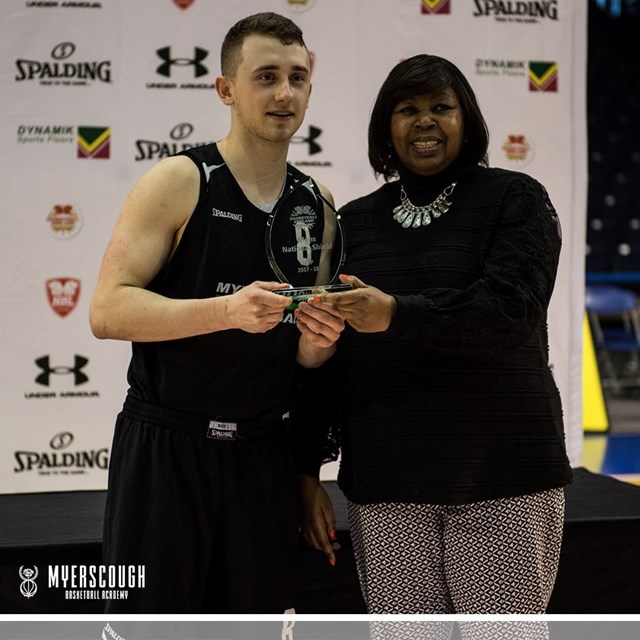 David Walsh finished with 16 points off the bench, Edoardo Del Cadia added 15 points & 10 rebounds, and Callan Low had 12 points to go with eight rebounds.
Myerscough's path to the final saw them defeat Blackpool, University of Chester, Tameside, London Thunder and London Allstars in previous rounds.
A first senior national title is a fantastic achievement for the Myerscough College Basketball Academy, and follows on from a string of trophies won since forming in September 2013, including five last year alone - the Premier Association of Colleges Cup, the AoC National Knockout Cup, U17 girls and U19 men Basketball England National Schools Finals, and the National Basketball League (NBL) Under-18 Cup.
Myerscough were also the EABL (Elite Academy Basketball League) Champions in 2015, AoC National Cup Champions and EABL West Conference Champions for three consecutive years between 2014 & 2016.
Click here to view more images from the final: 
Share this article
by Dave Salmon
DSalmon@myerscough.ac.uk 
Back to news