Myerscough apprentice gets on his bike for Rickshaw Challenge
Published

Tuesday 29 Oct 2019
A Myerscough College apprentice has been selected to take part in this year's Rickshaw Challenge for the BBC's Children in Need appeal.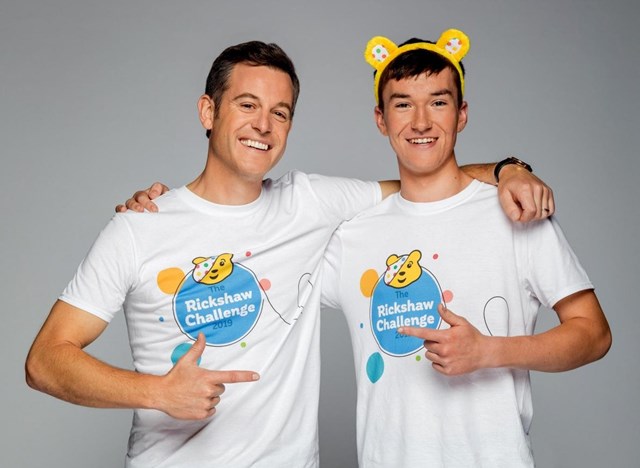 Josh Marshall has just begun a horticulture programme, and is based at Levens Hall in South Cumbria.
17-year-old Josh, from Carnforth, will join five other young people and One Show presenter, Matt Baker, in pedalling a Rickshaw 400 miles from Holyhead, Anglesey, to the BBC's Elstree studios. The team have all had to deal with significant obstacles in their lives, and are raising money to support disadvantaged children across the UK.
In addition to his studies, Josh is also a carer and helps to look after his younger brother Jacob, who has ADNP or Helsmoortel-dan der Aa syndrome, which causes him to have severe learning difficulties and a condition called  'global development delay', where it takes him longer to reach certain developmental milestones than other children. He needs round-the-clock care.
Caring for Jacob can be tough so away from this Josh finds solace in gardening, and following some volunteering at a local garden – Levens Hall Gardens – he has been taken on as an apprentice. Josh has been supported by Carer Support South Lakes, which use a grant from BBC Children in Need to deliver a range of activities to give young carers like Josh, respite from their responsibilities and develop their skills and confidence.
The Rickshaw Challenge has been running since 2011 and will this year begin on November 8. The team will travel across Wales for three days before crossing over the border into Oswestry, finishing in Borehamwood on November 15.
Click HERE to donate.  
Josh said: ''The Rickshaw Challenge is a fantastic opportunity for me and I'm really looking forward to taking on the challenge and sharing my story.
I can't wait to be out on the road with the rest of the team and I hope that we see lots of support from the public along the way.''
Carer Support South Lakes provides support to young carers who live in a rural area. The support programme enables them to participate in a range of activities such as life skills workshops and trips and socials in a supportive environment which helps to build their confidence and self-esteem, whilst increasing the opportunities available to them.
Good luck, Josh, from everybody at Myerscough College!
by Dave Salmon
DSalmon@myerscough.ac.uk