Milly & Shauna shoot for Euro success with GB Basketball
Published

Wednesday 2 Aug 2017
Two Myerscough College basketball students are looking forward to competing in the European Championships with the Great Britain Under-18 Women's team.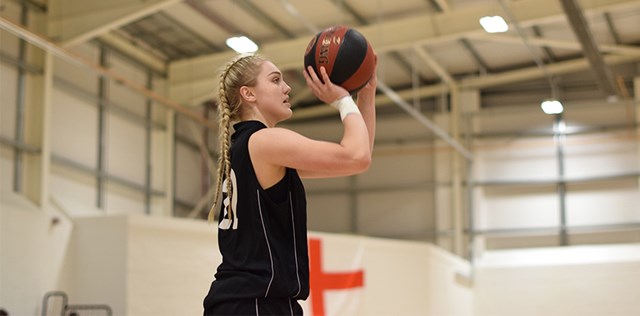 Myerscough duo Milly Knowles and Shauna Harrison are both in the squad for the FIBA Under-18 Women's European Championships, which tips off this Friday, August 4th, in Dublin.
The entirety of the tournament will be streamed live via British Basketball's Facebook page, beginning with the Under-18's opening game against Ukraine whilst Moldova, Macedonia, Ireland and the Slovak Republic are also in Great Britain's Group D.
For Milly, her selection comes at the end of a fantastic personal first year at Myerscough, where she has been part of the Level 3 BTEC Diploma in Basketball Studies, which the College opened up as a girls' programme for the first time last September.
As well as her studies, Milly has also excelled on the court, recording a tremendous debut season in the Women's Elite Academy Basketball League (WEABL), ranking fourth and fifth in scoring and rebounding, respectively, as well as third in steals, on her way to being named the conference's Defensive Player of the Year.
Milly said: "I was so pleased to have been selected. I feel I have really grown at Myerscough as both a person and player, and making the team makes all the work I have put in worth it.
"I just want to make as big of an impact as possible in every game and help be a leader on the team. As one of the four girls who has played at this level, I feel that will be beneficial as I know the speed, intensity and style of the games.
"My confidence has heightened and that's made me more self-assured and positive in my own ability. That's important when competing at this level."
This will be the fourth consecutive year that Milly's summer has included a trip to the European Championships, including her second at the Under-18s level, where she averaged 3.4 points and 4.6 rebounds with England last year.
Milly adds: "The ultimate goal is promotion, which I believe is possible. We've had some tough warm-up games, which has showed us we are capable of competing with top teams."
Shauna also had an excellent first year at Myerscough College, including being named in the Elite Academy Basketball League's (EABL) Teams of the Year, voted for by team coaches from each conference.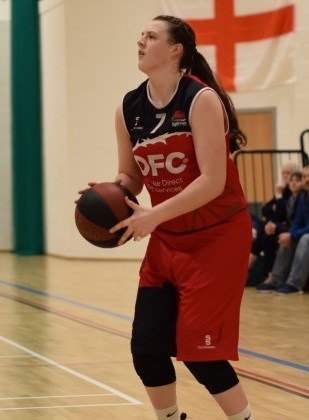 Milly and Shauna will look to continue an impressive summer for Great Britain, whose Under-20 Men, including Myerscough alumnus Kyle Carey, earned promotion to Division A.
For more information and game times, visit the official FIBA Under-18 Women's European Championship Division B website.
by Dave Salmon
DSalmon@myerscough.ac.uk