Melissa's hair-raising fundraiser has horse power
Published

Wednesday 3 Apr 2019
A University Centre Myerscough equine degree student and tutor are both raising money for the Brain Tumour Charity.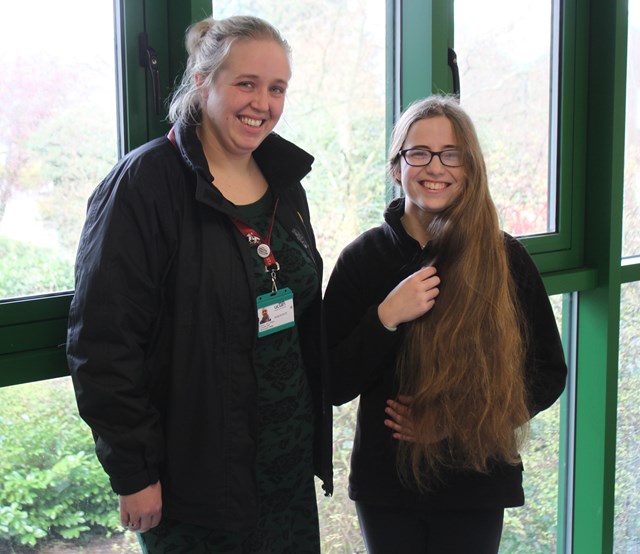 Melissa Entwistle, a BSc (Hons) Equine Science student, is sacrificing her waist-length hair for the cause, after her mum was diagnosed with a tumour last year. As well as raising funds through the sponsored haircut, Melissa will then donate her locks to the Little Princess Trust, who turn donated hair into wigs for children fighting cancer, who have lost their own hair due to chemotherapy.
19-year-old Melissa said: ''Last year my mum was diagnosed with a grade 2 meningioma brain tumour, and so I'm going to cut my hair to contribute to the two charities.
''The Brain Tumour Charity offer support to families and puts the money towards life-changing research into the causes and better treatment of over 130 cancerous or non-cancerous brain tumours currently known.  Both charities do amazing work and so even a small donation will go a long way.''
You can donate to Melissa HERE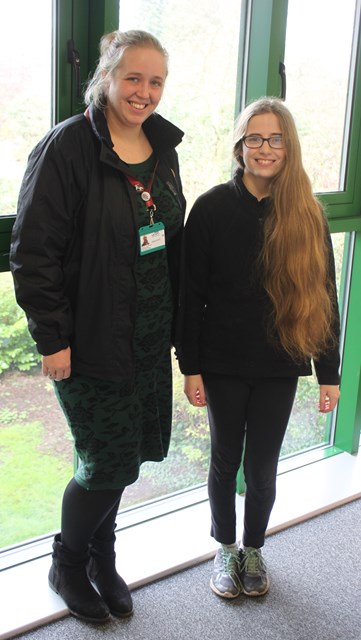 Meanwhile, H.E tutor, Rachel Clarke, is running the London Marathon later this month, also to raise money for the Brain Tumour Charity.
Rachel takes up her story: ''I've run the Chester Marathon previously but I'm really excited to do London as the atmosphere will be amazing.
''My dad had a brain tumour and passed away in 1995. Also, the dad of one of our students lost his battle with the illness a few months ago, and with their family's permission, I'm running in memory of them both.
''The Brain Tumour Charity have been great. They've supplied collection boxes to put on campus and they've even called me to check how training has gone.
''I am pushing myself with training but enjoying it at the same time, and I'm now looking forward to the big day. Any amount you can spare to give to this amazing charity would be hugely appreciated.''
You can donate to Rachel HERE 
The Brain Tumour Charity is the world's leading brain tumour charity and the largest dedicated funder of research into brain tumours globally. Committed to saving and improving lives, they're moving further and faster to help every single person affected by a brain tumour.
Find out more about the charity HERE  
by Dave Salmon
DSalmon@myerscough.ac.uk 
Back to news