Martin retires after 32 years service
Published

Thursday 24 Mar 2016
Our Head of Teaching & Learning, Martin Burkinshaw, is retiring after four decades working at Myerscough College and having never had a day off sick!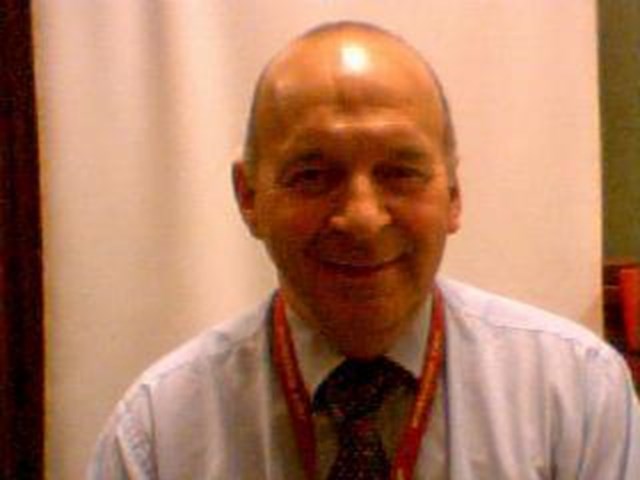 We caught up with Martin as he reflects on his 32 years with us:
How long have you worked at Myerscough & in what roles?
I started working for the College on 1st September 1983.  My first role in teaching was as a lecturer in agricultural machinery, mainly to YTS which, for those of you too young to remember was the Youth Training Scheme, an initiative that helped school leavers gain employment by working in industry.  There were literally hundreds of them and they attended day release local to where they lived in Lancashire and then came in to college for several one-week blocks throughout the year. 
I progressed to become Assistant Course Manager of the National Diploma in Agriculture which gave me good experience to become the Course Manager for National Diploma in Mechanisation and the First Diploma Pre-Farriery courses.  The college then started delivering teacher training courses and I was the course tutor for that for several years. 
In the late 1990's I moved to the Rural Business Centre and managed various projects there before moving into Quality which led me to my current role as Head of Teaching and Learning. 
How has the job changed over the years?
It's changed considerably over the years.  Students receive much more support in both curriculum and pastoral aspects which is good.  There is now more accountability which is externally driven with Ofsted inspections and IQER visits.  When I started the only external involvement at course level was an annual visit from an EV.
What particular memories and highlights do you have?
Working with young people is always going to create memorable occasions.  Exchange trips were always memorable because they gave you the opportunity to get to know students.  I've accompanied students on exchange trips to France, Germany and Portugal.  I think the only documentation we needed in those days (1980s) was a list of students and I'm not so sure about that.  On a two week trip to Portugal (yes, two weeks with 30+ Agriculture students!) the arrangement was that our students would spend a day with the Portuguese students and their families.  The Portuguese students were very excited about this and did all the organising.  It was only as we watched a little Fiat car, containing the last of our students, bouncing down the dusty track did we realise that we had no details of where any of our students had gone!  They all landed safely back, that bit more experienced in Portuguese culture!
Are you looking forward to retirement? What are you going to do?
I will certainly miss the staff – I've worked with some good people both past and present and, although I'm looking forward to being able to spend more time on other things, at the same time it's a little daunting - it's a big change when you've worked full-time for so long. 
I've plenty of DIY jobs to keep me going and we plan to do a bit of travelling with the caravan (don't worry – we'll be on the road in the middle of the week!).  One challenge I've set myself is to do the coast to coast bike ride and I'm looking forward to that.
Any advice for Stef Wilkinson, your successor in the role?
I'm pleased that I've had the opportunity to spend some time handing over to Stef Wilkinson.  I'm sure that Stef and the ATPs will do a great job in promoting and supporting staff in teaching, learning and assessment and I wish them well.  My only advice for Stef would be that when things get a bit hectic, remember what the World Champion potato peeler did …peeled one potato at a time (just remember that some potatoes might need peeling a bit quicker than others!)
Are there any other parting words you'd like to add?
I would like to say that I have enjoyed my career at the college, it has provided me with the opportunity to do things I never imagined I would.  I've particularly enjoyed the last few years working with the Quality Team and the ATPs.  I think that in any career there is an element of luck – being in the right place at the right time but, I also think you can do a lot yourself to help being in that place at that time.
I'd like to finish off by wishing everyone at the College all the very best for the future.
by Dave Salmon
DSalmon@myerscough.ac.uk
Back to news