Landscaping apprentices aim to pave their way to Shanghai
Published

Wednesday 8 Jan 2020
Three talented Myerscough College landscaping apprentices have been given the chance to win selection to represent the UK at next year's Worldskills finals in Shanghai, China.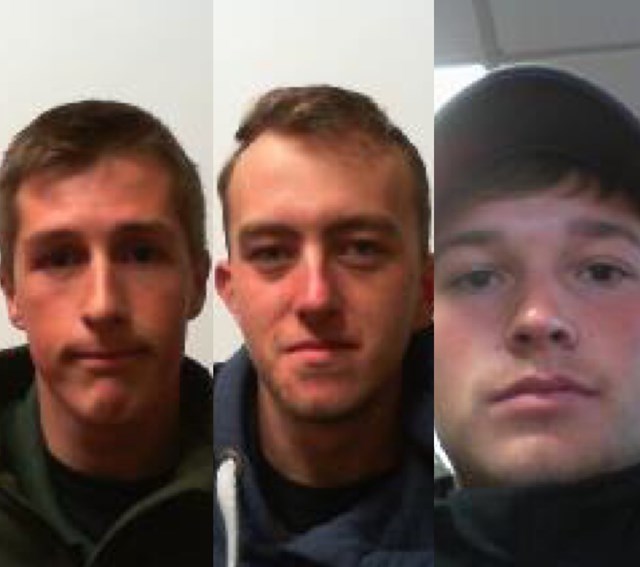 20-year-old Jack Hodgkinson, and 19-year-olds, Jack Hinks and Harry Funnell, have been named in Worldskills UK's Talent Programme, in the category of Landscape Gardening. All three learners are currently undertaking a Level 2 Horticulture and Landscape Operative Apprenticeship Standard with Myerscough College.
Jack, Jack and Harry will now spend the next 18 months in training. This is fitted around their study and employment commitments before they face the ultimate selection test next year, to secure a place in the team that will represent the UK at the 'skills olympics', WorldSkills Shanghai 2021.
Education Secretary, Gavin Williamson said: "As someone whose job is to be an ambassador for this country and the fantastic range of skills and innovation our young people can offer, I'm excited to see another talented group of young people preparing to showcase their skills on the global stage.
"This government is levelling up skills and opportunity across Britain – either through investment in further education and training, the creation of new T Levels which will be taught from this September or working hand in hand with industry to create more high-quality apprenticeships. That work means the future can only get brighter and I look forward to championing the talent and skills of our young people for many years to come."
Dr Neil Bentley-Gockmann OBE, Chief Executive, WorldSkills UK said: "It is fantastic to see such a strong squad of young people all of whom are aiming to represent the UK on the world stage in Shanghai.

"They will be flying the flag for the UK, demonstrating to the rest of the world that we are developing the high quality skills needed to help us to trade internationally and attract inward investment across all of the UK to creating and maintain jobs. Now more than ever, we need to invest in excellence in training for the next generation if we are to remain competitive globally and help create a thriving economy.
''Congratulations to all of those on the WorldSkills UK Talent Programme, they really are the high flyers of their generation and should help inspire young people and parents everywhere – turning vocational snobbery on its head – showing that choosing a technical career is a clear route to success in work and life.''
WorldSkills has a global reach with over 80 countries and regions participating in the event, and this provides WorldSkills UK with unique access to skills innovation from around the world. WorldSkills UK is responsible for selecting, developing and training the team for the WorldSkills competition. A partnership between business, education and governments, WorldSkills UK runs skills competitions for thousands of young people every year in key economic skill areas, boosting the technical skills, mindset and employability skills of young people.  
by Dave Salmon
DSalmon@myerscough.ac.uk