Landscaper Sam paves the way for Euroskills success
Published

Monday 1 Oct 2018
A Myerscough College learner was one of just 22 people in the UK chosen to compete at an international event to showcase the finest young skilled people in Europe.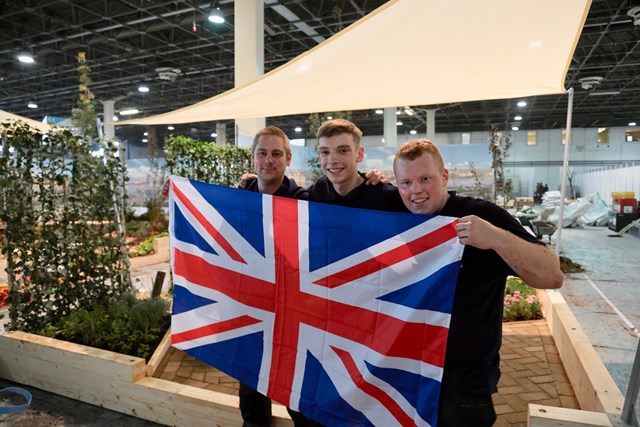 Sam Taylor was part of the Team UK squad for the prestigious EuroSkills event in Budapest, held over the weekend. Sam was only one of two people selected for the squad to compete in the Landscape Gardening category, with Team UK up against more than 500 other competitors from 27 other nations, who are specialists in 35 different skills from hairdressing to heavy truck maintenance.
18-year-old Sam has been undertaking his Intermediate Apprenticeship in Work-based Horticulture – Landscaping - with Myerscough College, and is based at Garden TLC, in Oldham.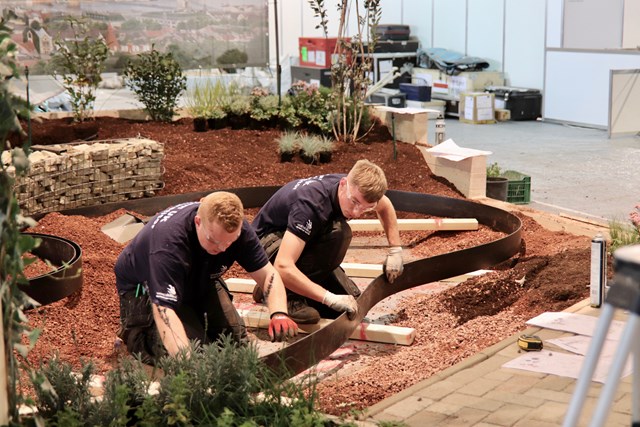 To secure a place in Team UK, Sam went through an exhaustive selection process, taking part in the prestigious WorldSkills UK National Competitions, where Sam was a medallist last year in the final of the Association of Professional Landscapers (APL) WorldSkills Landscape Gardening Competition. Then, months of intensive training followed, before the 22-person group, made up of the finest young skilled apprentices from England, Scotland, Northern Ireland and Wales, was chosen to compete at Europe's most important and prestigious skills competition.
Tens of thousands of visitors attended the three day event, which also included a grand opening ceremony, and closing ceremony in front of thousands of spectators, at the Papp László Budapest Sportaréna, which was also streamed live around the world.
Sam Taylor said: ''The build of the garden was three of the hardest days of my life! It was a huge challenge, but hard work pays off.
''Although we didn't get a medal it was a big step up from anything I've done in the UK and it's now time to focus for being selected to go to Russia next year.''
''Going through all the training stages payed off and I couldn't be happier to have represented Great Britain against all the other countries in Europe.''
Myerscough College's Employer Services Manager, Lee Price, jetted out to Hungary to support Sam and Team UK during the event. He said: ''It was a fantastic event. Congratulations to Sam and everyone else that took part. It was an amazing effort and Sam did us proud.
''Team UK are such a great group of young people, each with talents and skills to succeed and inspire others to do the same. It's been an amazing event. I've spoken to so many passionate professionals dedicated to inspiring young people and adults to achieve and be the best they can be.''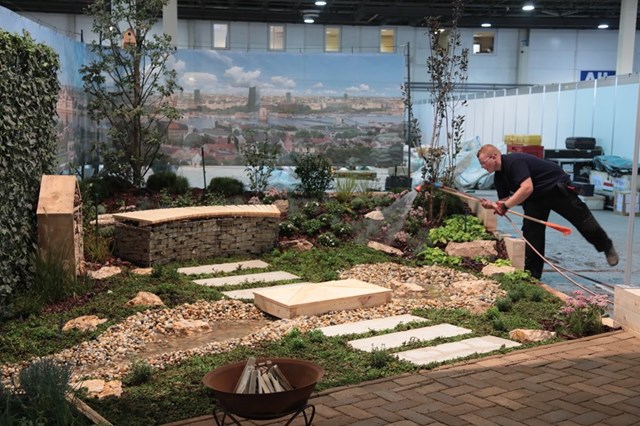 The overall result placed the UK in ninth place of 27 competing countries, and bolstered organisers WorldSkills UK – whose mission is to accelerate careers and achieve excellence and optimum levels of skills performance.
Dr Neil Bentley, CEO of WorldSkills UK, which selects and trains Team UK to the highest international standard, said: "This is a fantastic result for Team UK and the country as a whole. We were gunning for a top ten position and we got it!
''These brilliant young people – training and preparing them to be among the very best across Europe -are the UK's new generation of high flyers.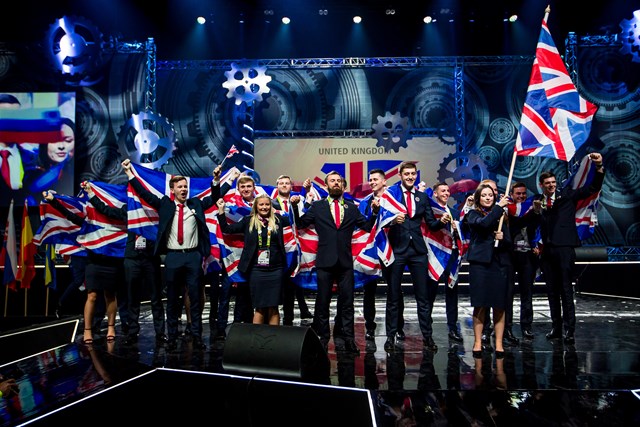 "Budapest was a litmus test to see how the UK might fare when we leave the European Union next year.  We had an amazing result and the team worked incredibly hard, but we can't be complacent.  Other countries across Europe are investing heavily in skills development, and we need to ensure we don't fall behind.
''Governments, employers and the education sector- must embrace this success and use the energy and momentum generated here to inspire to help propel economic growth and productivity."
Sam is now further aiming to represent Team UK at the prestigious WorldSkills event, held in Kazan in 2019. The WorldSkills Competition occurs every two years and is the biggest vocational education and skills excellence event in the world. It's known as the 'Skills Olympics'. The aim is to change the national conversation around the prestige of apprenticeships and vocational skills, and create young medal winning, world-class, confident role models, from all backgrounds, who go on to inspire others to follow in their footsteps.  
by Dave Salmon
DSalmon@myerscough.ac.uk