Kylie takes the cake on her Supported Internship
Published

Thursday 10 Aug 2017
A scheme aimed at getting young people who need extra help to move into employment, run by Myerscough College's Foundation Learning department, has gone from strength to strength.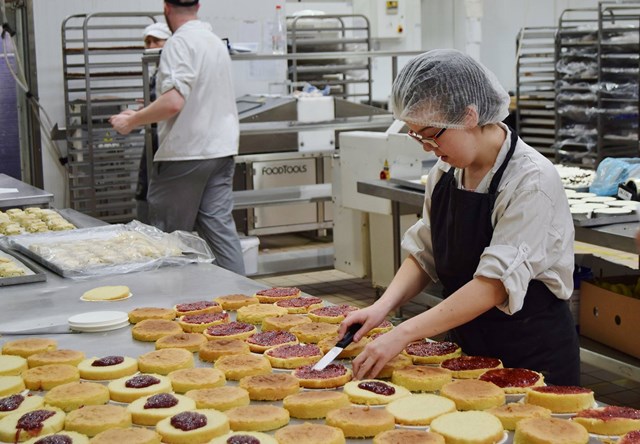 Supported Internships are aimed at young people who want to move into employment and are intended to enable the young person to become 'job ready'. Internships normally last for one year and they include a work placement. Students complete a personalised Study Programme working towards a qualification, usually 'Employability Skills'. Maths and English are also delivered as an important element.
One of the recent successes of the scheme is Kylie New, who completed the programme earlier in the summer. Initially Kylie was given an internal work placement at Myerscough's Richmond's Restaurant, working as a Catering Assistant, and achieved results and reviews that placed her work ready for an external Supported Internship placement.
21-year-old Kylie, from Blackpool, had expressed in her careers interview that her ideal placement would be within the confectionary industry, so Latham's of Broughton were contacted, and they agreed to interview Kylie for work experience. Following an interview, she was offered a placement with the company.
Kylie successfully completed her placement thanks to her own dedication and support and supervision of the company, under the guidance of Latham's Technical Manager, Peter Farrington.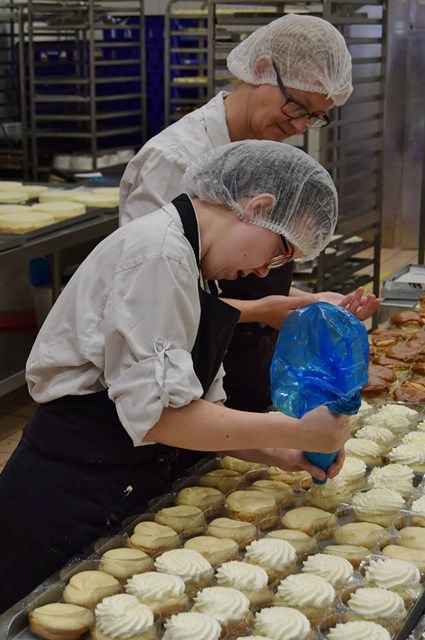 Peter said: ''Any apprehension we may have had at the start of the placement was totally unfounded. I am very pleased we gave Kylie the chance to work with us.
''Not only did she enjoy her time with us, but we enjoyed having her. Aside from her excellent workmanship, Kylie is a lovely person. She is always positive and never complains. Kylie can contact me anytime for advice and I'll always do my best to help her out. I wish Kylie all the very best for the future.''
Head of Foundation Learning at Myerscough College, Barry Sherriff, said: ''Every once in a while someone comes along and when you meet them you know they're special.
''It has been a pleasure to see Kylie develop into a wonderful young woman who is now ready for the next stage of her life. She deserves to do well.''
In total eleven foundation learning students went through the Supported Internship Programme last year, all significantly benefitting and improving their life skills and employment prospects.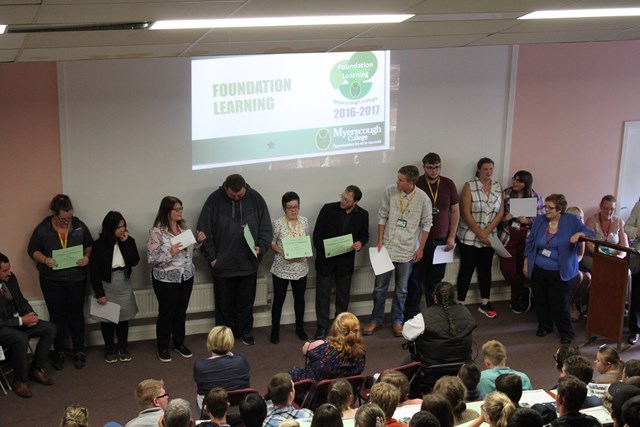 Senior Lecturer, Sarah Biriny, oversees the programme and said: ''The group have all been absolutely fantastic. I'm so proud of every single one of them. They've all done really well and worked so hard.''
For more details about the scheme, click here: http://www.myerscough.ac.uk/courses/foundation-learning/supported-internship-programme/
Share this article
by Dave Salmon
DSalmon@myerscough.ac.uk
Back to news