Greek student bowled over by Myerscough College cricket
Published

Tuesday 21 Mar 2017
A Myerscough College cricket student has travelled all the way from the Greek island of Corfu to follow his dream of a career in the sport.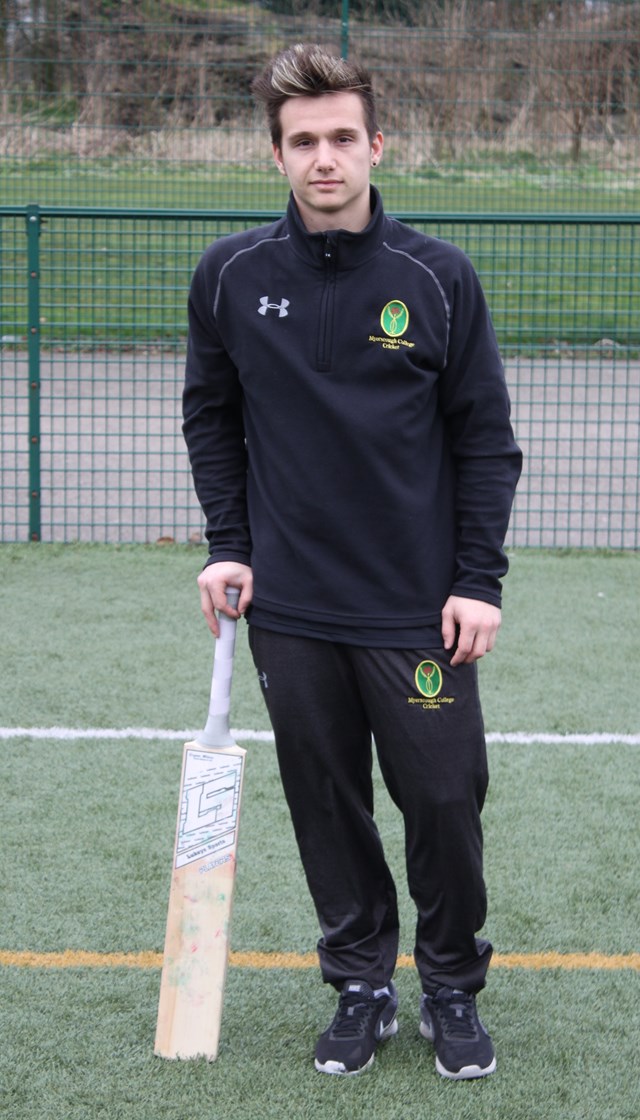 17-year-old Christos Bogdanos, whose home is in the island's capital of Kerika (Corfu Town), saw the Level 3 BTEC Cricket Studies course on the College's website while browsing online, and decided to apply.
He now lives full time on campus during his studies as he works towards his goal of becoming a professional player.
Christos said: ''There aren't the same opportunities back home to study and expand my talent so I've come here to improve myself and follow my dream. Cricket is my first love. In the last few years cricket has started to be played in schools a little more but opportunities are limited as there are only seven clubs.
''Everyone at Myerscough has been so kind to me to help me try and achieve what I want to do. I have great opportunities here to better myself and after I finish my BTEC I hope to continue my study to degree level.
''I'd love to become a professional player and I will work as hard as I can to achieve this.
''The first few weeks here were a bit difficult as I was away from home and my English wasn't quite as good. But I've met lots of people who help me improve myself.
''I really recommend the course. Follow your dreams and don't let them go. I hope to become the first Greek born professional cricketer. I've enjoyed it so far and I try to keep pushing myself. Everything is going very well and everyone is really friendly.
''Hopefully I can inspire others to follow and realise their dreams too.''
While Greece isn't particularly well known for playing cricket as a national sport, it's increasingly popular in the country and Corfu itself has a strong cricketing heritage, with the first game on the island being played back in 1823. Corfu also hosts regular tournaments and cricket is played in many schools. Although Greece isn't officially recognised as a Test or One Day nation, the country is an Affiliate member of the International Cricket Council.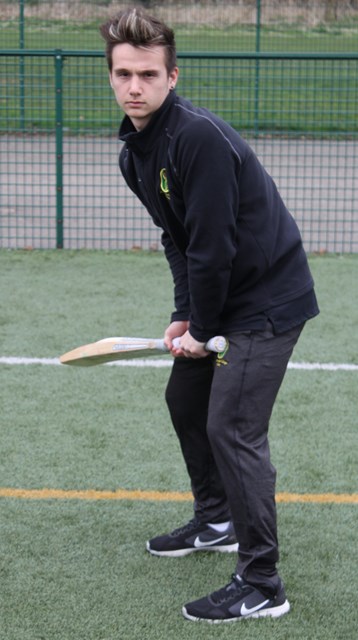 Christos adds: ''Most of Greece's official clubs are based on Corfu and in the part of the island where I live there is a cricket pitch in the main square. The national team is made up mainly from players from Corfu and I think in the next few years they'll get better and better.
''Greece becoming a Test nation would be a very big honour for the country and with hard work who knows.''
The photograph shows Greek cricket student Christos Bogdanos.
Full more details on the range of cricket study programmes available at Myerscough College, click here: http://www.myerscough.ac.uk/courses/cricket/
by Dave Salmon
DSalmon@myerscough.ac.uk
Back to news