Golf students host 'Champion of Champions' day
Published

Friday 12 May 2017
Four Myerscough College FdA Golf Management students organised and ran a Junior "Champion of Champions" Golf Day recently as part of their second year Event Management module.
The event was held at Lytham Green Drive Golf Club and saw 48 junior champions from various Golf Clubs in the North West invited to take part in the competition.
In the lead up to the event the students targeted clubs in the local areas and asked them to put forward a junior champion to compete.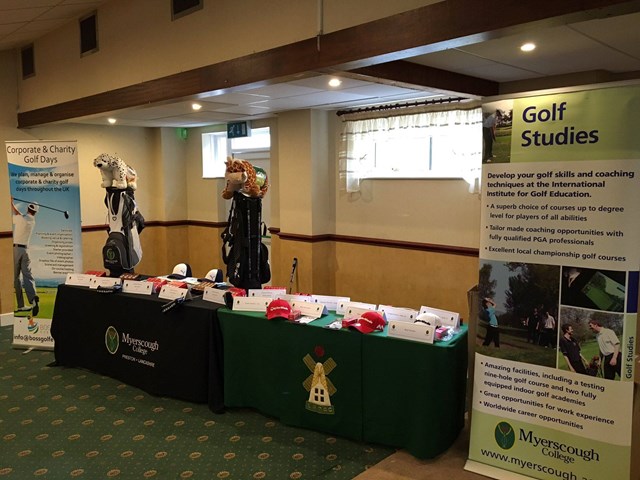 The students had to plan and implement the layout, strategy and marketing of the competition.  They were also on hand throughout the day to officiate, offer coaching and game advice and to chat to the juniors about the wide range of golf courses and opportunities at Myerscough College.
The event was won by Josh Hamnett (Poulton-le-Fylde Golf Club) with 39 points on the day, just pipping Charlie Ward (Davyhulme Golf Club) by one point. Former Myerscough student and current PGA European Tour Professional Chris Hanson kindly took time out of his busy schedule to not only play on the day but also present the prizes upon the completion of the event.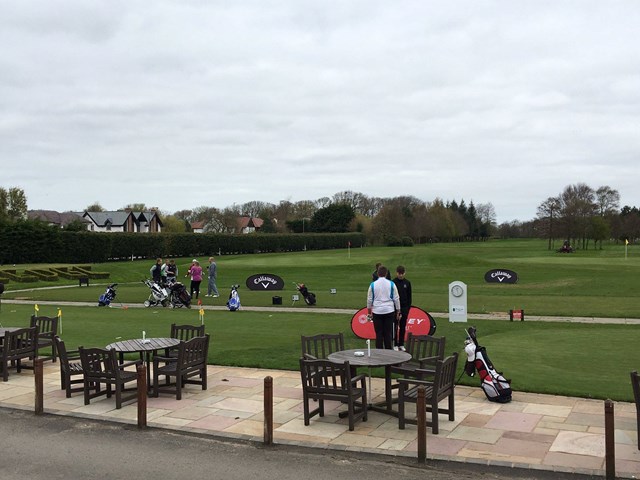 Rick Daniels, Course Leader for the FdA in Golf Management, said: "The competition proved to be a big success with all the juniors enjoying the day. Our students worked tirelessly on the project from its inception through to the day itself and deserve tremendous credit for their efforts.
"The Event Management module affords the students an excellent chance at organising a top level golfing event and allows them to develop practical and technical skills in golf management."
Share this article
by Dave Salmon
DSalmon@myerscough.ac.uk
Back to news