Gold again for Myerscough at Southport Flower Show
Published

Saturday 19 Aug 2017
Myerscough College show gardens have once again been given top awards at the annual Southport Flower Show.
Myerscough work-based staff and learners were given the task of bringing to life the winning entries in the annual Schools Design-a-Garden Competition, with both finished show gardens given Gold and Silver-Gilt medals respectively.
The competition is for junior school pupils in years 3, 4, 5 and 6 and this year they were tasked with designing an attractive, eco-friendly garden, with 'The Curious Garden' as the theme.
James McManus, from SS Peter + Paul's Catholic Primary School, Mawdesley, won the Gold medal while Nicole Harvey, from Holy Cross Primary School, Oldham, won the Silver-Gilt medal. Each school also received £500 for their grounds and each winning designer received a certificate and £50.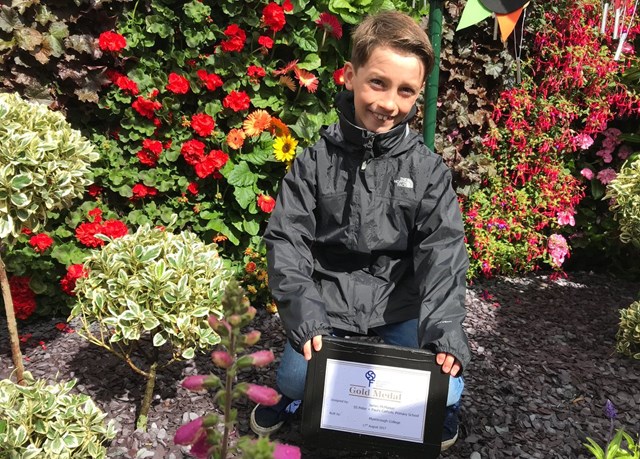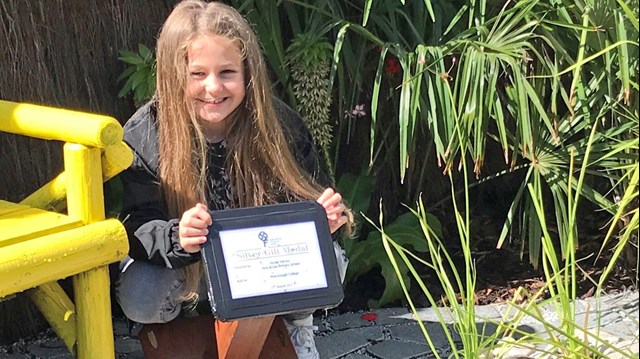 Due to the generous sponsorship of the West Lancashire Freemasons' Charity, the winning designs were built into 'real' gardens for the prestigious show
Nick Atkinson, Myerscough College's Assistant Head of Apprenticeships and Skills, has been involved with building the show gardens for a number of years and remains ever impressed by the designs that are entered.
He said: "We've had a huge response to the competition this year and as ever the standard of entries was very high. The competition is a great for young people interested in gardening and I've been really impressed by the designs.''
"It's great to be recognised. Thanks to the tutors and all of our learners who helped create them.''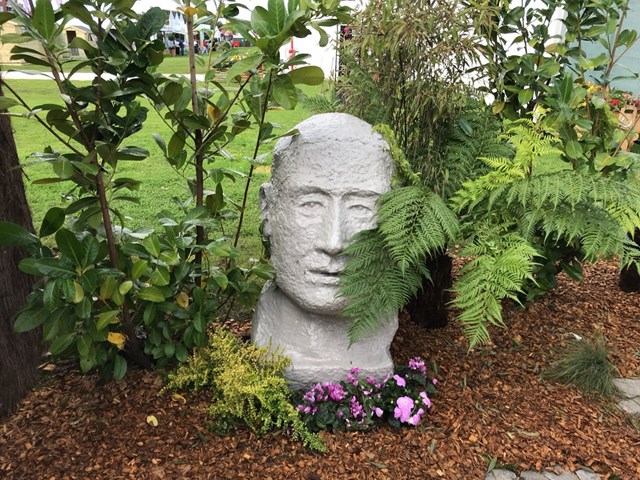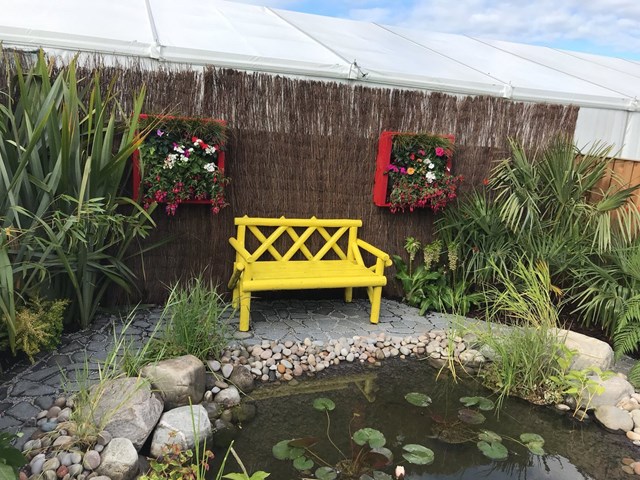 Tricia Coulthard, the Headteacher at SS Peter + Paul's Catholic Primary School, said: "James McManus is a Year 5 pupil in a mixed aged Year 5/Year 6 class. The class have been entering the competition for a number of years and have achieved runner up status on three occasions but this is our first winning design!
''We have spoken to the children about the money which James has won for the school and they would like to replace some of our rather 'tired' benches which are on the playground and buy some more shrubs for our Peace Garden and outdoor area."
Sarah Walker, from Holy Cross Primary School, said: "Within Year 5, the children have recently been learning about the environment and, in particular, man-made and natural changes. As part of a homework task, the children were asked to design an environmentally friendly garden, in order to enter the Southport Flower Show Competition.
''As a school, we were thrilled that Nicole's design was chosen as the winning entry. With Nicole's expert help, we will spend the money on improving our own outdoor environment, whilst being as environmentally friendly as possible.''
Share this article
Back to news