Georgia lands job thanks to Supported Internship Programme
Published

Wednesday 25 Jul 2018
A scheme aimed at getting young people who need extra help to move into employment, run by Myerscough College's Foundation Learning department, has seen its latest success story.
Supported Internships are aimed at young people who want to move into employment and are intended to enable the young person to become 'job ready'. Internships normally last for one year and they include a work placement. Students complete a personalised Study Programme working towards a qualification, usually 'Employability Skills'. Maths and English are also delivered as an important element.
One of the recent successes of the scheme is Georgia Leishman. 20-year-old Georgia has successfully passed her Internship programme, and as a result she has gained paid employment at a local Booths store.
As part of Myerscough College's Graduation and Presentation of Awards ceremonies, Georgia was able to meet founder of the company, and College Patron, Edwin Booth, who gave her his personal congratulations at securing a job following her completion of her Supported Internship.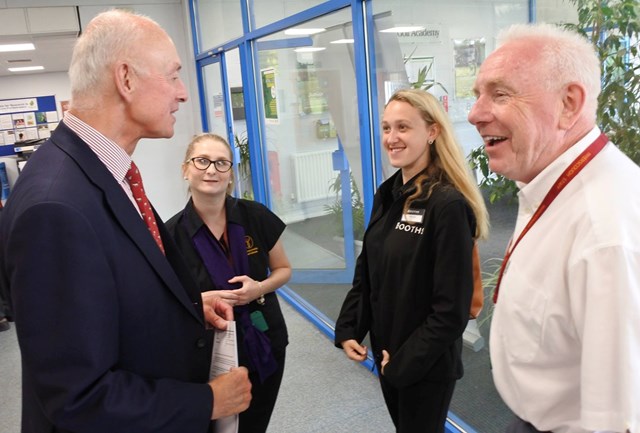 Georgia also presented Edwin Booth with a Friends of Foundation Learning certificate, to show the College's appreciation to the company for all they have done supporting and offering placements to some of our Internship students.
Over the last couple of years a significant number of foundation learning students have gone through the Supported Internship Programme, all benefitting and improving their life skills and employment prospects.
For more details about the scheme, CLICK HERE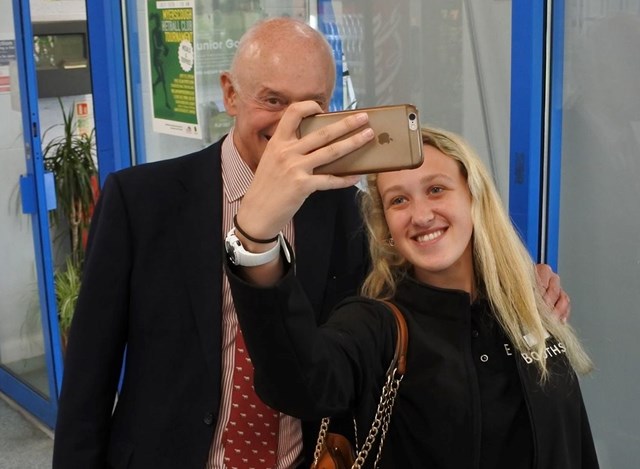 The main photograph shows Georgia Leishman presenting a Friends of Foundation Learning certificate to Edwin Booth (left), with Head of Area, Barry Sherriff.
Share this article
by Dave Salmon
DSalmon@myerscough.ac.uk 
Back to news