Future Zoo project inspires next generation of animal studies learners
Published

Friday 20 Jul 2018
An exciting new scheme piloted by Myerscough College and Blackpool Zoo to encourage more people to consider courses within the animal industry has welcomed its first cohort of students.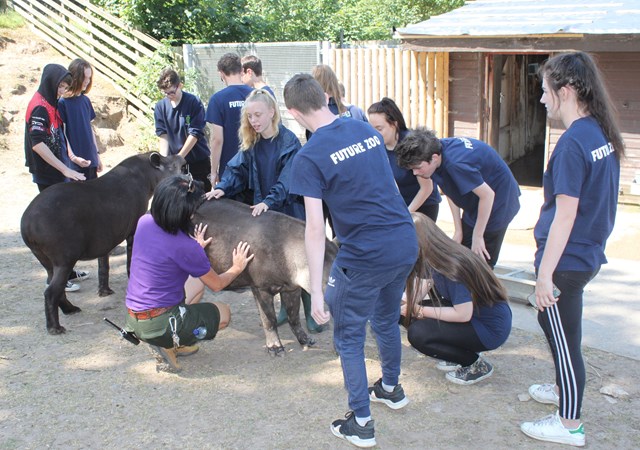 The aim of the Future Zoo project is to inspire young people with an interest in animals to consider a higher education course or pathway. Myerscough College has joined forces with the Blackpool Zoo Education Department to facilitate an initial three groups of 14-17 year-olds from a variety of local schools to take part.
Over a three day course, they have participated in a Zoo Keeper Academy programme, including both classroom and practical learning sessions, supporting school curriculum objectives. The students also completed a portfolio, including a visual diary of their experience, to be used to support college and university application forms in future years.
The groups enjoyed activities including studying artefacts such as giraffe bones and carnivore skulls, animal husbandry, hand feeding giraffes, observing and training sea lions, monitoring animals behaviour, and learning about breeding programmes for endangered species. In addition, learners found out how the maintenance teams work behind the scenes at Blackpool Zoo, and also spent time in the animal hospital, in a varied and packed programme.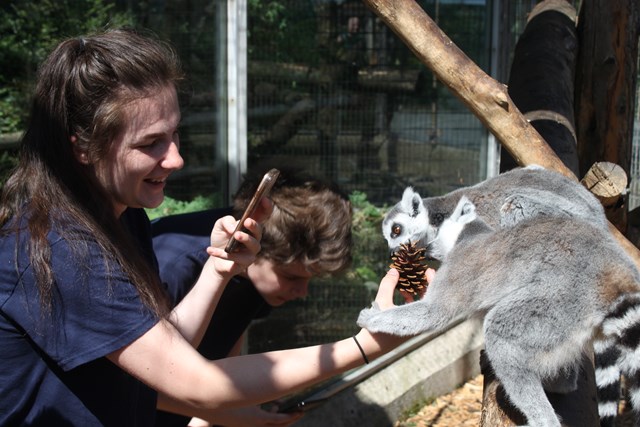 Rebecca Reynolds, Head of Education, Conservation and Research at Blackpool Zoo, said: ''25 million people in the UK visit a zoo each year. The zoo demographic includes nearly every child at an early, formative point in their education. For example, 1.5 million children visit a zoo on an organized education trip. Most of these children are engaged by animals from a very young age, however do not consider pursuing further education and believe working with animals is an impossible goal.
''This project aims to connect students to animals and immerse them in real-life stories of wildlife conservation. It uses experiential learning in a zoo setting to enthuse and connect students with the real possibility of pursuing further education and then a career in the animal industry.''
Following the programme, the students will become Zoo Ambassadors and will have access to the zoo work experience volunteer programme and to further zoo programmes.
Nick Harrison, Schools Liaison Co-ordinator for Myerscough College, said: ''The project will hopefully break down perceived barriers for students who have not considered progressing into further education.
''It is the intention of this pilot to develop a legacy to ensure the students involved in this programme know about the various pathways leading to a number of different careers within the animal sector.''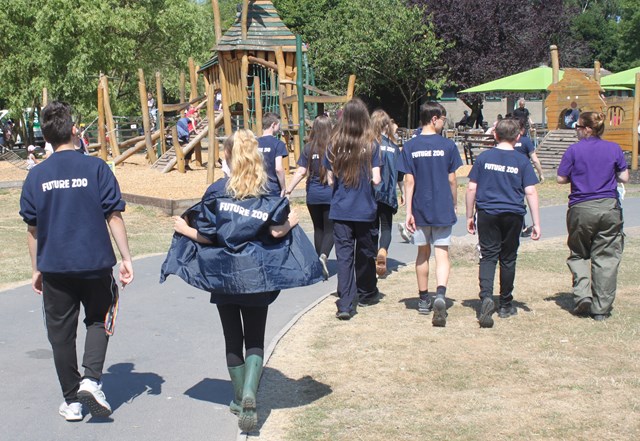 The funding for the scheme came as part of a successful bid to Future U, a collaborative project bringing together universities, colleges, schools and businesses from across Lancashire. Future U is all about empowering young people with the knowledge and opportunities to succeed, with the aim of overcoming barriers to progression by offering an engaging programme of events and outreach activities.
Future U is part of the National Collaborative Outreach Programme (NCOP), which supports young people to progress into Higher Education (HE) in areas where it has been identified HE participation of young people is much lower than expected.
It's hoped that further funding can be secured in the future to continue the roll-out of the programme. If you are a school and would like to register your interest, please email NHarrison@myerscough.ac.uk
by Dave Salmon
DSalmon@myerscough.ac.uk 
Back to news