Further Merseyside expansion plans for Myerscough College
Published

Thursday 8 Dec 2016
Plans for Myerscough College to further expand its learning provision in Merseyside, as part of a multi-million pound scheme to revamp a local park, are well underway.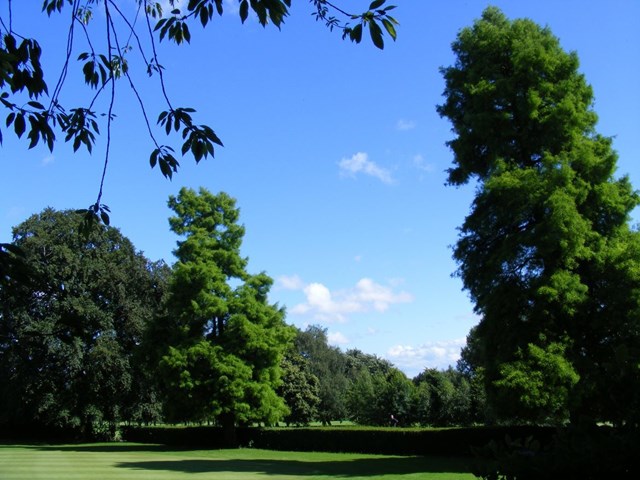 Bowring Park in Huyton has received a major funding boost following a successful bid to the Heritage Lottery Fund (HLF) and Big Lottery Fund (BLF), which will bring almost £2 million to a major project to restore the historic park. The project is set to see Myerscough offering courses in offering horticulture, sportsturf and golf studies in the park. In addition, current arboriculture learners based at the College's Croxteth Centre would also access practical resources in the park to enhance their studies. 
The Bowring Park Restoration Project bid was initially spearheaded by Knowsley Council in partnership with The Friends of Bowring Park and site leaseholders Mack Trading Ltd. An initial grant of £108,000 helped kick-start the project, funding a conservation plan, feasibility studies, an archaeological survey, as well as a consultation seeking the views of locals on the planned works. The project has now secured a grant of £1,848,500.
Work is expected to get underway in summer 2017.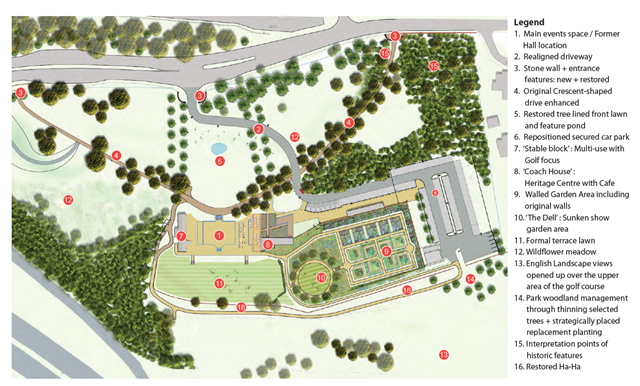 Helen Eaton, Myerscough College Assistant Principal - Liverpool, said: ''Our involvement will be to establish Bowring Park as a Myerscough College Centre offering a range of programmes to local learners.
''There will also be apprentices employed within the project who will benefit from training with Myerscough College.
''This is a fantastic opportunity for the College to work with Knowsley Council and Mack Golf - it'll really enhance the offer for young people in Knowsley whilst complimenting the provision at our Croxteth Centre.''
Cllr Graham Morgan, Knowsley Council's Cabinet Member for Neighbourhoods, said: "Bowring Park has a wealth of historic features, including buildings, trees and gardens, but these need investment to preserve the park for future generations and enable it to attract local residents and visitors from further afield.
"Bowring Park is an important, historical landmark in Knowsley, so we are delighted to have been awarded this funding which will help us restore and protect the park for many generations to come."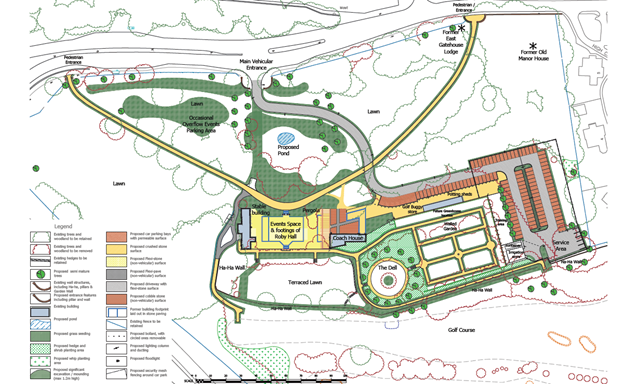 The HLF's Chair Sir Peter Luff, said: "It's clear that our parks are important to us in countless ways – from physical and mental wellbeing to a connection with nature and our heritage. It's also clear however that public parks must work in new ways to respond to the funding challenges they face and this investment, thanks to National Lottery players, will help them to do this.''
Myerscough already has a strong presence in Merseyside and offer animal care, equine and greenspace courses at Croxteth Park, with plans well underway for a £3.5 million redevelopment of the site, to include three animal studies blocks along with stabling, aviaries and pens.
by Dave Salmon
DSalmon@myerscough.ac.uk