Foundation learners enjoy Portuguese study trip
Published

Friday 29 Jun 2018
A group of Myerscough College Foundation Learning staff and students have just returned from a work experience and enrichment trip to Portugal.
The group had the opportunity of a work experience project with a specialist centre for the treatment of cerebral palsy, as well as a number of other activities including workshops, sight-seeing tours and other cultural enrichment.
APCC-Associação de Paralisia Cerebral de Coimbra and Myerscough College & University Centre have collaborated together for the last five years on the 'Living and Learning Abroad' project. The project aims to promote the social integration of people with disabilities, through the exchange of work experience and knowledge at both local and European level, to integrate young people into the labour market.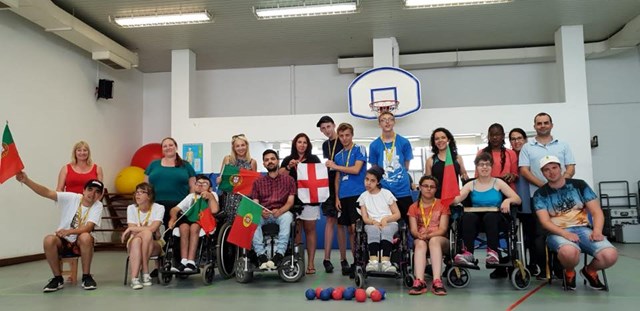 Myerscough students took part in many different activities including planting herbs, harvesting crops for market, therapeutic horseback riding, and making organic soups and breads. They also took part in Boccia in the sports department & art and design. There were visits to points of historical and tourist interest in the region such as the University of Coimbra, the Biblioteca Joanina Library and the beach.
Nicola Dixon, Lecturer in Foundation Learning at Myerscough College, said: ''The students have had an unforgettable experience, with parents pleased that they have come back more confident having been away for the first time independently.
''Thank you once again to all at the staff at the APCC for making us feel so welcome.''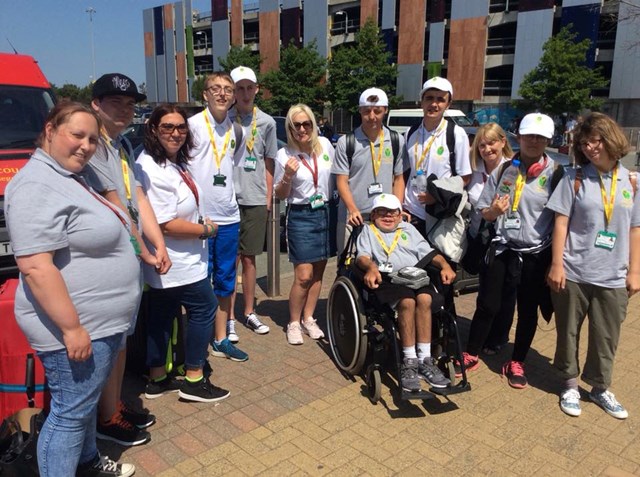 Head of Foundation Learning, Barry Sherriff, said: ''Our Foundation Learning students had an amazing experience in Portugal.
''We all received a warm welcome from staff, students and directors and have been working very closely with them. The group made us proud each day.
''They have used various communication aids to speak with other students, and in doing so are developing a vast range of skills which will live with them forever, in particular the immense growth in confidence and independence they are all showed.''
You can see more photos of the trip here 
For more information about foundation learning at Myerscough College, click here
Share this article
by Dave Salmon
DSalmon@myerscough.ac.uk 
Back to news