Football student Rylan scores with Euros adventure
Published

Tuesday 18 Jun 2019
A Myerscough College football student has played for the England Deaf team in the European Championships in Greece.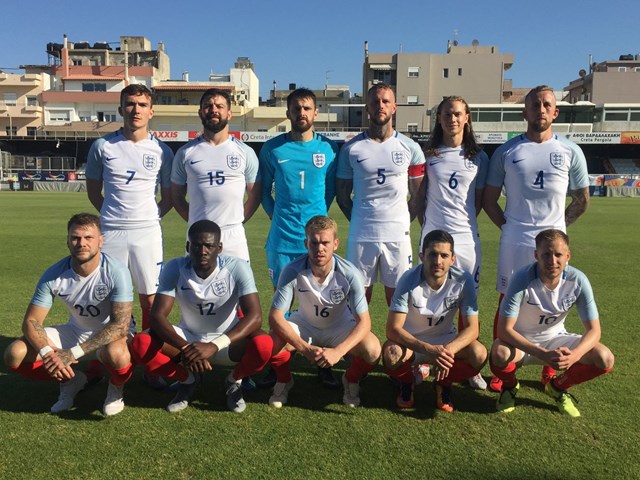 Midfielder, Rylan Casey was named as a vice-captain in the squad that competed in the tournament in Heraklion, Crete, in which England made the quarter finals, and with it, qualification to the next World Cup, which takes place next year in South Korea.
The tournament bought together the best 16 European nations, who competed in four groups of four, with the top two from each group qualifying for the knockout stages.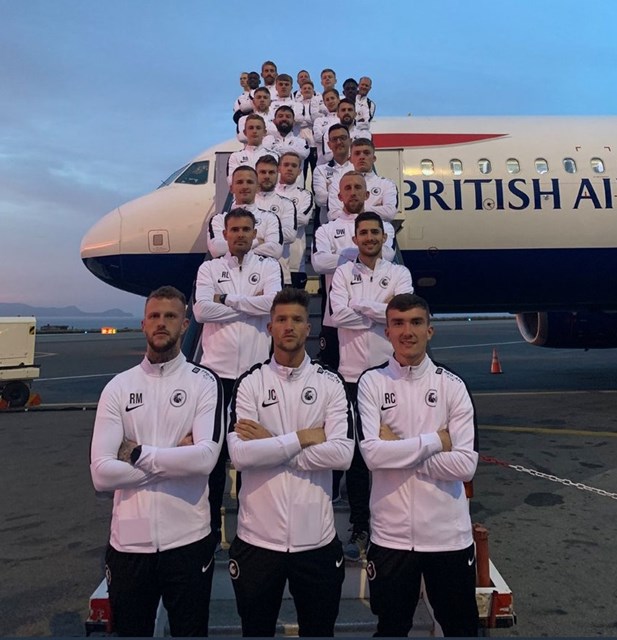 During the group stages of the tournament England suffered a opening match defeat to the eventual tournament winners, Ukraine, but secured their place in the quarter finals thanks to a 2-0 victory over Sweden and a 1-0 win over France.
There was to be penalty shootout heartbreak though for England, as they lost to Germany 4-3, after the game finished 0-0 after extra time.
England then played two more fixtures, losing to Turkey, before beating Italy 4-2 on penalties to secure a 7th placed finish in the tournament.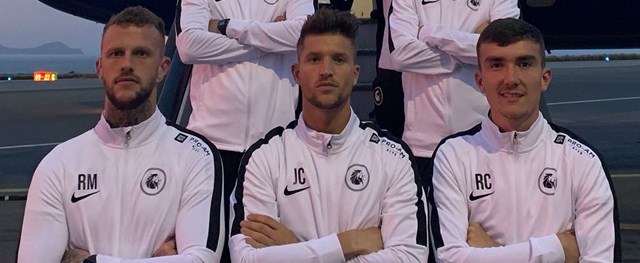 19-year-old Rylan, from Blackpool, is studying a Level 3 BTEC Diploma in Football Studies at Myerscough, and back home plays for Doncaster Deaf Trust FC, local side Poulton FC, in addition to representing Myerscough sides.
Rylan said: ''I am delighted and proud to have been selected for England Deaf Men's Football squad to compete at 2019 European Deaf Championships in Crete.
''I'm proof that working hard can make you a successful player. I have always dreamed to become a player for my own country.
''Representing your own country is the proudest moment of your life and that is what I have always wanted to achieve and to be able to play for the country in my tournament.
''Thank you to everybody who donated to the trip, my friends, my family and everyone who has supported me. I wouldn't have been able to grab this experience without their help.
''What a tournament with a brilliant group of lads and the management team! It's been an amazing experience and surely we have proved many people wrong finishing on a high at 7th place especially the first tournament with new England Deaf Football Team. We have booked our place in South Korea next year for the World Cup. Many of countries have mentioned that England Deaf Football Team are the team to watch out for the future, and we will come back stronger next year.
''The last thing to mention especially to our special fans who travelled to Crete to support us, they clearly have the passion and heart for us.''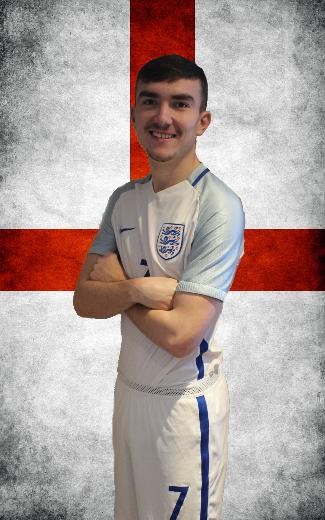 Rylan has already enjoyed international recognition in the last few years, after selection for both the England Deaf Futsal and for Great Britain Deaf Football in the 2016 World Deaf Football Championship, as well as representing DeaflympicsGB in 2017. Rylan has also played for other clubs including AFC Blackpool, Doncaster DFC and Barnet DFC in the England Deaf Football (EDF) National League.
During his studies at Myerscough College Rylan is able to integrate into classes with the help of the College's Learning Support system, using expert support staff to help understand assignment briefs and modules. Rylan also represents Myerscough football teams in mainstream 11-a-side fixtures.
You can find out more about the England Deaf Football Team HERE 
Share this article
by Dave Salmon
DSalmon@myerscough.ac.uk 
Back to news