Football graduate aims to enjoy American adventure to the Max
Published

Thursday 26 Jul 2018
A Myerscough College and University Centre graduate is looking to further his career in the States after signing a scholarship with an American University.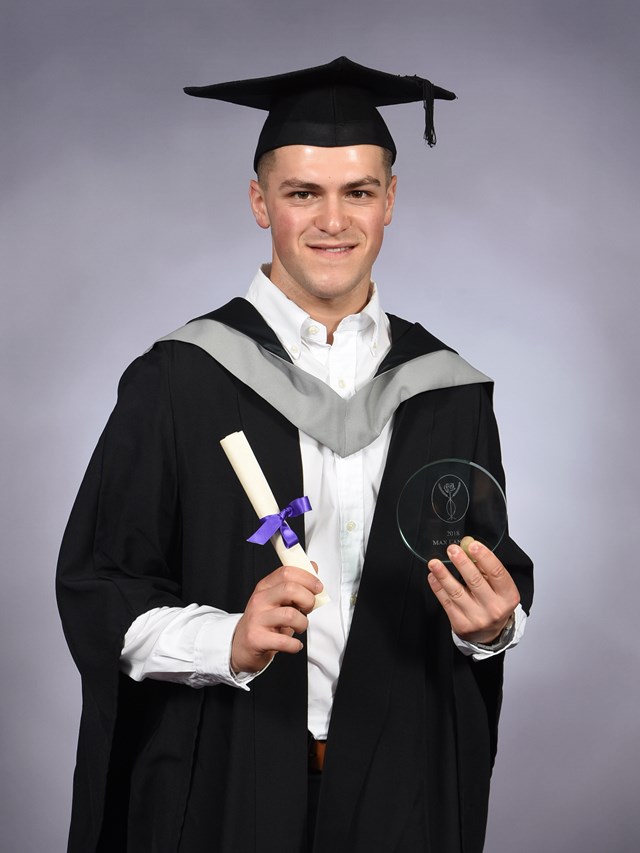 Max Landau will study at Lander University in Greenwood, South Carolina, after graduating from Myerscough with a Foundation Degree in Football Coaching.
Max files out to the USA next month ahead of pre-season and the start of the academic year.
He said: ''I'm buzzing to have been given a scholarship at Lander and can't wait to get started.
''I'd certainly recommended Myerscough as a great stepping-stone for a career in the sports industry. If you love your football or other sports and want to go far, it's the place to be.
''Between learning, playing and coaching it's been a great few years for me. My qualification now means there are lots of places I can go with it in the future.''
Chris Yiannaki, Course Leader in the foundation degree in Football Coaching at University Centre Myerscough, said: ''Max has been an outstanding student during his time at Myerscough.
''He has shown outstanding levels of punctuality, enthusiasm and effort in pushing to obtain the highest grade possible.
''Max has also represented Myerscough through our football teams, always putting in consistent performances. This exceptional level of commitment has contributed to Max's success both on the pitch and in the classroom.''
Places are still available for September entry on University Centre Myerscough's foundation degree study programme in football coaching. For more details, CLICK HERE
by Dave Salmon
DSalmon@myerscough.ac.uk
Back to news