FEATURE: Developing the next generation in the agriculture sector
Published

Wednesday 10 Apr 2019
Latest figures show that only 3% of farm owners or managers in the UK are under 35.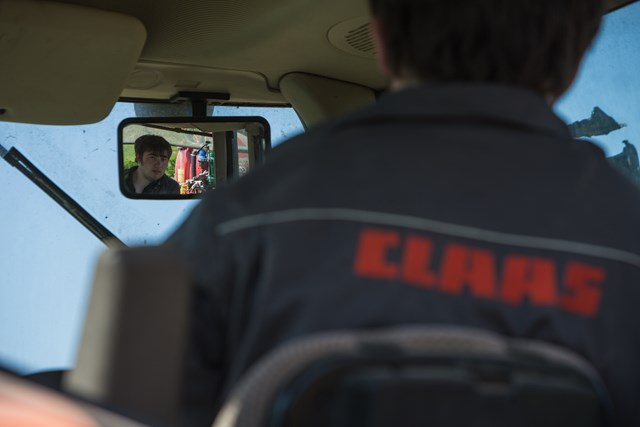 Meanwhile, a recent poll carried out by the National Farmers' Union (NFU), highlighted that more than two thirds of farms have no succession plan in place, meaning there's a bigger than ever challenge in making sure the next generation in the sector come through.
The industry is often seen as hard to break into and challenging, with long hours, financial pressures and the fact that agriculture is vulnerable to events such as extreme weather and the possible impact of Brexit.
But is there a generational crisis in the sector? Agriculture remains a key part of the UK's economy, and it remains vital for the nation's food security that the industry is buoyant, with young people coming through.
Mark Suthern is National Head of Agriculture at Barclays, and says: ''It's a challenge. The number of farmers aged over 70 has increased, and the number of young people reduced. Only around 3% of millennials see agriculture as a viable career choice, but there are so many opportunities out there in farming and agriculture.
''The task of feeding the nation is very exciting and has a purpose. The sector is increasingly diverse too, farmers nowadays have to be environmentalists, ecologists, business managers, vets, and computer technicians just to make the whole operation work. There's so much variety and there's excitement, there are some big jobs out there.
''60% of food we eat is grown in the UK, and more can be done to reduce our reliance on imported produce. A vibrant and robust industry makes for successful farms, ones that can maximise income streams and support local economies.''
At Myerscough College and University Centre, there are a range of agriculture study programmes available at both further and higher education level, in addition to a Young Farmers Leadership Academy, and apprenticeships. Myerscough College is one of the leading institutions for agriculture in the UK, with courses designed to prepare students for a career in the industry, by combining relevant background skills with the knowledge of crop and livestock technology as well as business enterprise.
The FFIT (Food and Farming Innovation & Technology) Centre, on the site of Myerscough's Lodge Farm, is a major flagship build for agriculture and associated courses at Myerscough. The main FFIT Centre comprises of a red brick, two-storey building to house the research and teaching facilities that link with the various technologies in the nearby Livestock Innovation Centre and farm. The FFIT Centre also boasts facilities to support food research and development with the aim of creating a resource that both local businesses and students can use to investigate opportunities to process and add value to on-farm produce.
This includes specialist teaching, demonstration and research facilities including a teaching laboratory, soil laboratory, instrumentation room, production development kitchen, as well as a conference room, general teaching rooms, offices, a dining area and changing facilities.
There is currently a significant demand for highly trained and well educated professionals to enter the industry. This has been fuelled by the increasing awareness that food production, farming, tourism, the environment and rural affairs are all interconnected.
23-year-old Myerscough degree student, Tom Furness works as a herdsman on a dairy farm in Lancashire, while studying for a BSc (Hons) in Agricultural Livestock Science.
Tom says: ''Working in the industry is tough but rewarding. It's not easy to get a balance between work and play, and the days are long. It's a lonely job at times but once you enter farming, you're part of a community, and there is a way of life within that community.
''I've been studying agriculture from when I went to college at 16. You become friends with people who share the same interests as you and the sector becomes lifestyle.''
Mark Suthern adds: ''For millennials who want to get into farming there are a number of exciting opportunities for young people to manage the land in future years. There are misapprehensions of what farming is about, and anyone interested in finding out would be surprised about the new technologies involved in the industry.
''UK farming has assets of £200 billion, so it's a sector with great opportunity. We still believe that it's a sector to invest in and support.''
For more details about the range of courses available in agriculture at Myerscough College and University Centre, CLICK HERE 
(Tom and Mark were talking to BBC Radio Five Live).
by Dave Salmon
DSalmon@myerscough.ac.uk 
Back to news