Farewell, Ann
Published

Monday 26 Mar 2018
Ann Turner has retired as Principal and Chief Executive, after more than twelve years in the role, and a twenty year association with Myerscough College & University Centre.
Ann became the first woman to take the College's top job on March 1st, 2006, and over her time has overseen a period of enormous growth and campus development.
Before Ann became the College's first female Principal in its 110 year history, she was a long term member of Myerscough's senior management team, having previously held the position of Director of Finance for seven years, from 1998. Ann played a key role in ensuring the College achieved significant growth and enhanced its position regionally, nationally and internationally.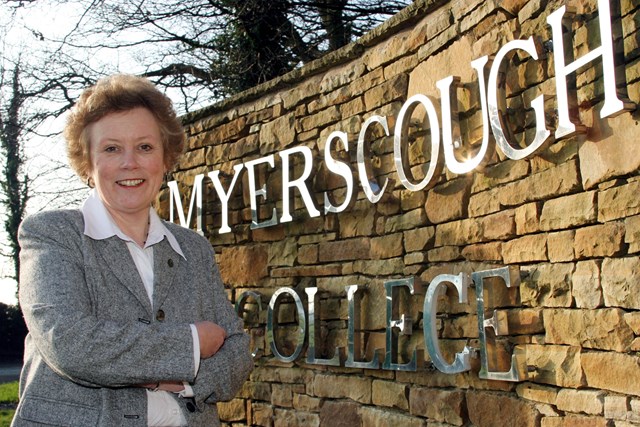 Reflecting on her tenure, Ann says: ''Going for the role (of Principal) was a big decision and it wasn't part of my career plan. It tended to be lecturers who had moved up the career ladder getting such roles, but I had various conversations about it and I thought to myself, how can I complain in the future if I don't put myself forward as an option.
''I'd grown to love the place and wanted to shape its future. I'm passionate about the College and the difference we can make to so many people's lives. I do say to both staff and students that you spend too much time at work not to love what you do. It means every day is a happy day.
''I wanted to get people to go with my vision. In the role you have to be your own person but show the corporate message too. It was all about listening to staff and their views about the culture of the organisation. We had a vision where we have a family atmosphere and of warmth and people feeling part of our community. Myerscough's culture is around supporting individuals, whatever life has thrown at them. We will support to make them a success.''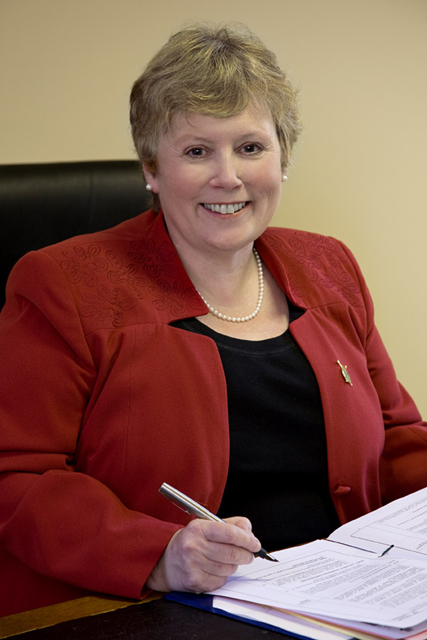 Despite a highly successful time in charge, Ann modestly plays down the College's achievements and developments: ''As a college we've significantly improved our academic standing. We have really embedded higher education & research in what we do.  We are entering even more challenging times for the sector as we look at less funding but equipping students for high levels of success can never be wrong.
''We have to maintain the standard or we'll be failing the students. They give us a number of years of their lives and they need to get full value for that.''
''The biggest buzz for me is the team of people you work with when you see the achievements of students and the difference it had made to their lives. They're the highlights. That and working with a committed and dedicated team. We've had some very special moments.''
Ann said she would miss the being in charge at one of the top land-based and sport colleges in the country: ''It will be very strange no longer being Principal. Myerscough has been such a significant part of my life for almost two decades and because I also lived on site it was my life seven days a week, so to actually move on will be difficult. It's been the best job in my professional career. It's a magical place and the quality of the staff would make anybody buzz.
''When I started at Myerscough years ago there was the student focus we've always had, but everything was on a smaller scale. Back in the late 1990s our turnover was around £3.5 million, today it's around £30 million. We've seen significant growth in those years. Looking ahead, the coming years will become increasingly challenging due to changes in government policy.
''I'm going to miss it here and leaving was one of the hardest decisions of my life. But, I've got to a stage where you have to start considering the future. There are many changes ahead in education, including the introduction of more technical 'T-Level' qualifications over the next five years, and it's all about having the energy and one person leading the College through that stage.''
Ann also paid tribute to the hundreds of teaching and support staff who have played a vital part in Myerscough's success over the years: ''Any organisation is only as good as the people within it and I have worked alongside, reported to and supported an amazing team of people who are totally dedicated to providing the best possible student experience.
''Together we have faced a wide range of challenges, seized opportunities and continued on our journey to be recognised as an outstanding college. We have won national and international acclaim academically, in the sporting arena and for our supportive inclusive culture, always remaining true to our values. As I look around the campus today, it is difficult to recognise it from the one I first saw in 1998, investment has been significant, as we provide facilities and resources which meet the needs and demands of industry today.
''Thank you to all staff for providing such a happy, supportive and inclusive place to work, one which does value the individual and truly believes in providing opportunities for all to succeed. Together we have shared the vision of being recognised as an outstanding college and I am sure that with your continued support and commitment, it will be achieved.''
Ann Turner's retirement sees previous Vice Principal, Alison Robinson, take over as Principal & Chief Executive. Meanwhile, Steven Downham-Clarke, has been appointed as the new Vice Principal & Deputy Chief Executive, moving from his role as Assistant Principal at Kirklees College.
Everybody at Myerscough College and University Centre wishes Ann a long and happy retirement and all the very best for the future.
Share this article
by Dave Salmon
DSalmon@myerscough.ac.uk
Back to news