Ex-England Head Coach delivers masterclass to rugby students
Published

Tuesday 21 Nov 2017
Last week Myerscough welcomed ex-England rugby union Head Coach, Brian Ashton MBE, for a special coaching seminar and training session.
Brian, who guided England to the World Cup final in 2007, was invited to Myerscough to give a talk to rugby students, as well as sports coaching members of staff, on his career and coaching philosophy. He then led a practical outdoor training session with students from Myerscough College's Rugby Academy, watched closely by staff taking part in the day.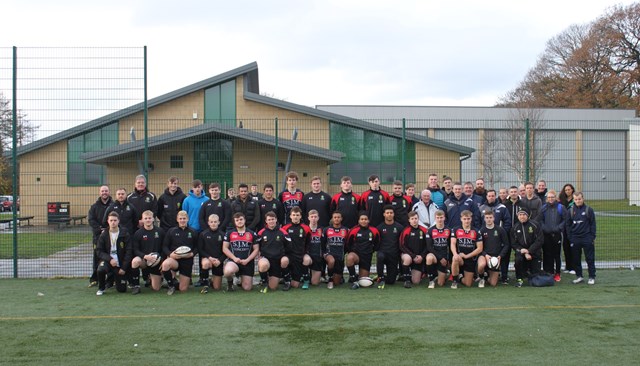 Brian Ashton said: ''It was great to see so many students and also staff from different sports too.
''I'm a massive believer that we as coaches have a role to play but we're nowhere near as important as the guys who go out onto the pitch and deliver on the day – that means the students need to learn the value of good leadership and responsibility. Hopefully the day will help them be better in what they do.''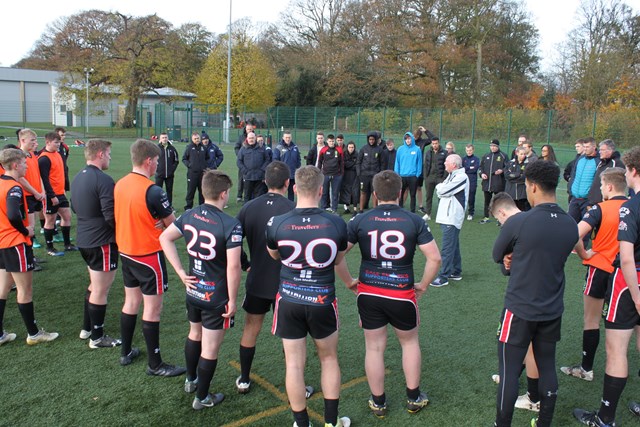 Dan Orwin is Course Leader in the Foundation Degree in Rugby Coaching at University Centre Myerscough and said: ''We would like to say a huge thank you to Brian for visiting us to deliver a coaching seminar to our staff and students. We had football, netball, basketball, cricket, golf, and rugby coaches in attendance, as well as many students from both our further and higher education programmes.
 ''It's a real honour and privilege to welcome someone who have coached at the absolute top level, including as England's attack coach when we were a world class side, and taking an unfancied England team all the way to a World Cup final.
''Brian's unique approach is to create a coaching environment of players thinking for themselves and making decisions under pressure. Hopefully everyone took something away from the day.''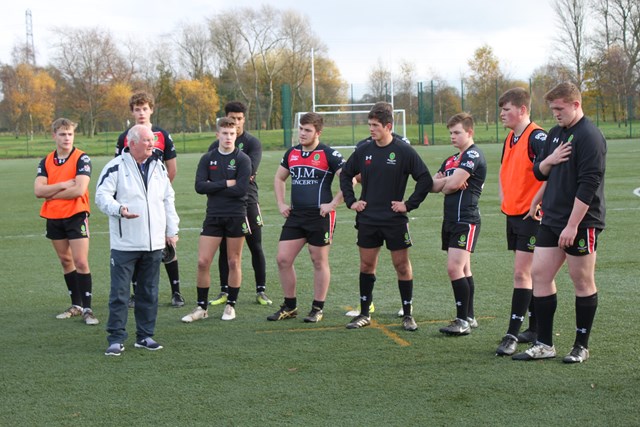 Brian is famous for his player-centred, games-based coaching philosophy and also for his unique brand of expansive, attacking rugby. His career as a player and coach spans six decades. He became England Head Coach in 2006 and led the side, then defending champions, to the World Cup final a year later. He was also in charge of the Irish national side for a spell in the 1990s. Brian is currently a coaching consultant at Fylde Rugby Club and also a coach mentor for both the Premier League and Manchester United.
The photographs show Brian Ashton MBE at Myerscough College with students and staff.
Share this article
by Dave Salmon
DSalmon@myerscough.ac.uk
Back to news