Dyno Day shows horsepower
Published

Thursday 23 Jan 2020
Myerscough College's agricultural engineering department has raised an impressive £635 through their popular 'Dyno Day'.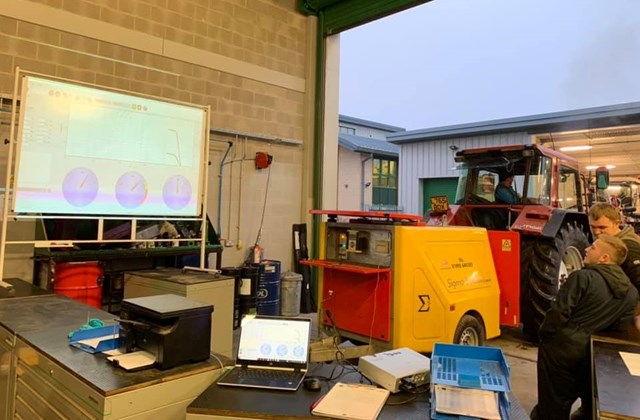 The department invited local agriculture professionals to Myerscough's Engineering Centre, where for a donation they could test the horsepower of their tractors and other farm machinery on dynamometers.
The cash will go to the department's nominated charity, the North West Air Ambulance.
Myerscough College would like to thank everybody who took part in the event, along with PV Dobson's, Malpas, Paxtons, Tunit and Clarke & Pulman, for their support.
by Dave Salmon
DSalmon@myerscough.ac.uk 
Back to news