Double recognition for Myerscough at Wyre Business Awards
Published

Tuesday 5 Dec 2017
Myerscough College picked up two accolades at the 2017 Wyre Business Awards.
Myerscough's ever-popular Open Day and Country Fair, held at the College's main Bilsborrow campus every June, was given a Special Recognition Award in the category of Event of the Year. The event gets bigger every year, and in 2017 thousands flocked to Myerscough College to enjoy hundreds of attractions.
The College's biggest event of the year is now well established as one of the best days out in Lancashire's outdoor events calendar and offers an action-packed family fun day out, including the usual array of demonstrations, shows and interactive activities from the College's many diverse subject areas as well as food, drink and entertainment. Prospective students also get the chance to see the beautiful campus at its best and chat with tutors and staff from each area.
The event is a major undertaking for the College and involves months of preparation by staff and students as well as working closely with dozens of partners, third party companies and exhibitors.  
Ann Turner, Principal of Myerscough College, said: ''We take great pride at being at the very heart of the community in everything that we do and it's events such as our annual Open Day & Country Fair that really show what Myerscough is all about. It's fantastic that this has been recognised, as we strive to continue to be one of the leading providers of land-based and sports study programmes in the UK.''
In addition, a surprise accolade, a Commitment to Education Award, went to Ann Turner, who recognised for her significant contribution to the sector, including 12 years as Principal, ahead of her retirement at the end of March next year.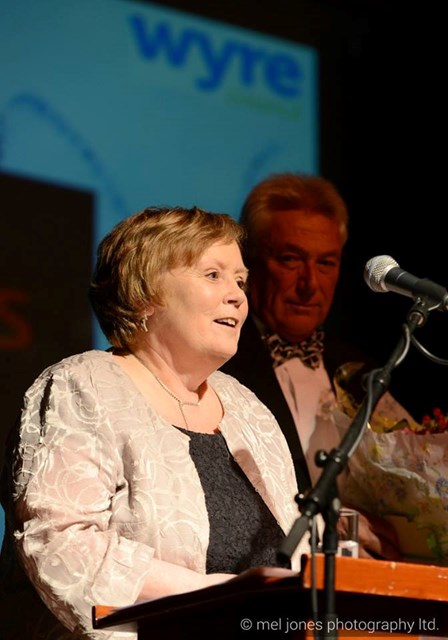 The Wyre Business Awards ceremony celebrated business success with a gala dinner at Marine Hall in Fleetwood. The event was attended by businesses from across Wyre, partner organisations, event sponsors and award judges.
Councillor Peter Murphy, Cabinet member with responsibility for economic development at Wyre Council, said:  "We have recognised for a long time that we have a lot of fantastic businesses in Wyre and the Wyre Business Awards ceremony is our way of celebrating the successes of our local businesses.
''For a small borough we really do punch above our weight on a business level and we intend to go a lot further. Wyre really is a great place to live, work, visit and invest.
"Congratulations to the award winners and we look forward to an even bigger and equally enjoyable event next year."
Share this article
by Dave Salmon
DSalmon@myerscough.ac.uk
Back to news