Double gold for Myerscough gardens at Southport Flower Show
Published

Thursday 18 Aug 2016
Show Gardens built by staff and learners of Myerscough College have both been given Gold awards at the annual Southport Flower Show.
The prestigious annual event, which runs until Sunday, has once again seen Myerscough given the task of bringing to life the winning entries in the annual Schools Design-a-Garden Competition, with both finished show gardens, built by Myerscough work-based staff and learners, given the top award by the show's judges.
The competition is for children in years 3, 4, 5 and 6, with a bumper year of entries from junior schools across the region. The aim of the competition was to design an attractive, eco-friendly garden, with 'Mediterranean' as the theme. Thomas Hall, of Simonstone St Peters Primary School, and Shamal Harave, of Merchant Taylors' Junior Boys' School took the two top prizes despite stiff competition.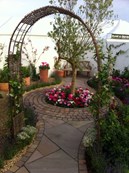 Now, after weeks of preparations and building, the finished gardens have been recognised for their quality. The hard work of the Myerscough College apprentices, lead by the College's Assistant Head of Apprenticeships & Skills, Nick Atkinson, alongside assessors James Fare and Oliver Clarke, saw the gardens given a double Gold award by the judges.
Nick Atkinson said: ''We've had a huge response to the competition this year and as ever the standard of entries was very high. The competition is a great way for young people interested in gardening and I've been really impressed by the designs.''
''It's great to be recognised. Thanks to the tutors and all of our learners who helped create them.''
Ray Roukin, General Manager at Southport Flower Show, said: "It's always a real treat to see what the children come up with and this year was no exception.
"We give them a theme and then ask the children to let their imaginations run wild. They never disappoint.  Tom and Shamal have had their designs turned into real gardens, to be viewed by the thousands of visitors to the show.  We will also give the winning schools £500 for their own school gardens."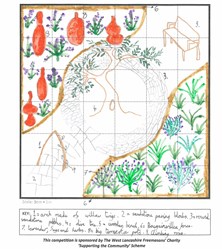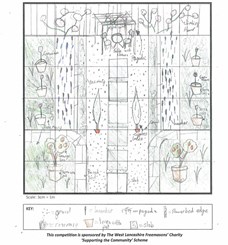 The winners, runners-up, their families and teachers have been invited to the presentation ceremony at the Southport Flower Show. The prizes and certificates will be presented by our celebrity guest, Joe Swift and the competition sponsors at the Schools Gardens, tomorrow morning (Friday) at the show.
The gardens will then be on display during the rest of the show and always receive a great deal of attention from the tens of thousands of visitors who attend every year.
Share this article
by Dave Salmon
dsalmon@myerscough.ac.uk
Back to news