DigiWBL project hailed a huge success
Published

Tuesday 7 May 2019
A European project aimed at improving digital methods in work-based learning in vocational adult education has concluded.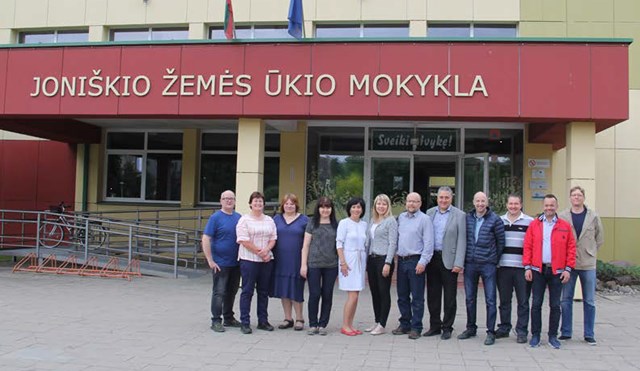 Over the last 18 months, Myerscough College has been working in collaboration with Central Ostobothnia Vocational College in Finland, and Joniskis Agricultural College in Lithuania, to  exchange experiences and benchmark how digital tools and methods are used in work based learning (WBL) in a vocational setting.
Project partners worked together in a number of elements, sharing different delivery methods and practices, and seeing how organisations in different countries are using digital methods and tools in guidance, monitoring and documentation in work-based learning.  
The aim of the project was to identify good practices and create ideas on how to develop WBL delivery models further, as well as increasing knowledge and professional skills and also language and international skills.
As part of the project, partner organisations took turns in hosting visits, to gain a first-hand understanding of the methods and philosophy used by that particular institution.
The final report and findings have now been published, and can be accessed HERE
by Dave Salmon
DSalmon@myerscough.ac.uk 
Back to news