Croxteth students create a buzz
Published

Monday 21 May 2018
Students from Myerscough College's Merseyside campus at Croxteth Park are learning the art of beekeeping as part of their enrichment programme.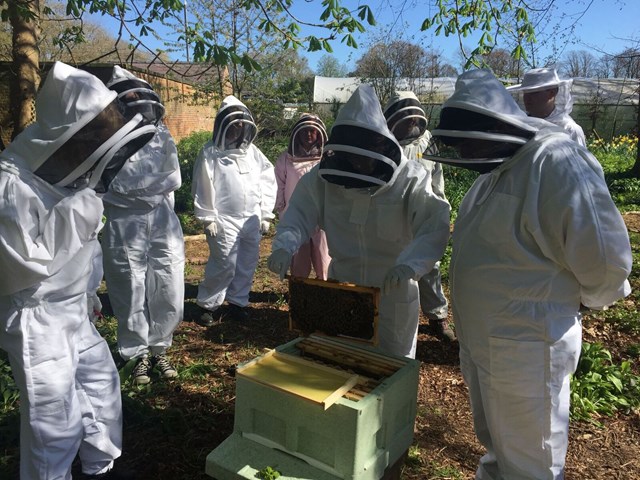 In total, around 100 students are working towards their Level 1 qualification in Beekeeping, working on hives near Croxteth Park's Walled Garden, where the bees are pollinating the plants in there.
The students are currently part of the BEE YOU project, which forms part of the Our Bright Future programme. It aims to encourage and support young people who are interested in an environmental career.
The BEE YOU project is run by the Blackburne House Group, to educate and up-skill young people aged 17-24, in entrepreneurial activities and the ancient art of Beekeeping. Participants gain both theoretical and practical Bee Keeper training to ensure they are able to sustain the livestock, gaining additional skills around Hive making, research into bee habitats & environmental impact, honey extraction, product making, taking products to market and enterprise development.
The BEE YOU project is part of Our Bright Future, a £33 million programme funded by the Big Lottery Fund and run by a consortium of eight organisations which is led by The Wildlife Trusts.
Our Bright Future aims to tackle three big challenges facing society today- a lack of social cohesion, a lack of opportunities for young people and vulnerability to climate change.
Myerscough students will undertake a 15 week programme, one day per week, to gain the qualification.
The photograph shows the students working with the bees in the Walled Garden at Croxteth Park.
by Dave Salmon
DSalmon@myerscough.ac.uk