Cricketer Jacks roars into England Lions squad
Published

Thursday 10 Jan 2019
A Myerscough College cricket student has been called up to the England Young Lions squad to tour Bangladesh later this month.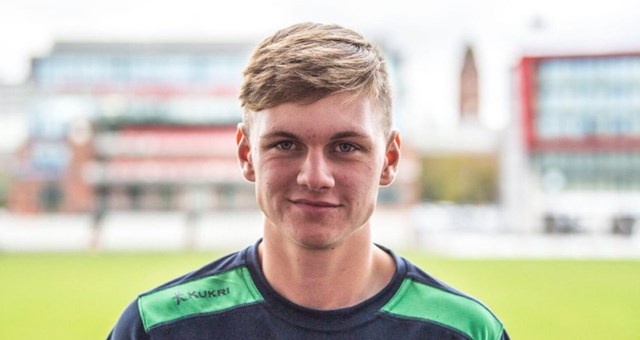 Jack Morley has been selected in a squad of 15 for the upcoming tour, who will compete in all formats, with one T20, three ODIs and two Test matches.
17-year-old Jack is currently on a Level3 BTEC Cricket Studies programme, based at Myerscough's centre at Emirates Old Trafford. Left-arm spinner Jack is also part of Lancashire County Cricket Club's Academy squad, and in addition to his studies, last season made ten appearances for the county's second XI, taking 19 wickets, and playing alongside the likes of full England international, Haseeb Hameed, and West Indies legend, Shiv Chanderpaul. He plays his club cricket for his local side, Heywood CC.
Jack has been involved in the England set up for several years already, and previously with the Young Lions set-up, when last year he was named in the Young Lions squad for domestic training camps in the UK, and a 20-day training camp in Bangalore, India.
Dan Atkinson is Myerscough College's Manchester cricket Programme Leader and says: ''We are really pleased with the way that Jack is combining his overseas tours and his academic work, with great success in both.
''We are looking forward to continuing to support his cricket and college work over the next 18 months and wish him the best of luck in Bangladesh.''
Young Lions Head Coach, Jon Lewis, said: "As is always the case for any trip to the subcontinent we're expecting an extremely tough trip.
"Bangladesh are a force to reckoned with in their own conditions, as we've seen from when our senior side have travelled there. The subcontinent is always tricky, and we expect it to be incredibly hard.
"However I'm very pleased with this group. We worked very hard before Christmas during our training camp in India and I'm really looking forward to seeing how the players adapt to the conditions and to what they can learn from this trip as they continue their journey."
The England Young Lions begin their fixtures in Bangladesh on January 27th, with all four one day games staged in Cox's Bazar, before heading to Chittagong for the Tests.
Good luck, Jack!
by Dave Salmon
DSalmon@myerscough.ac.uk 
Back to news