Community rugby partnership goes from strength to strength
Published

Thursday 13 Oct 2016
A community rugby partnership involving Myerscough College continues to go from strength to strength.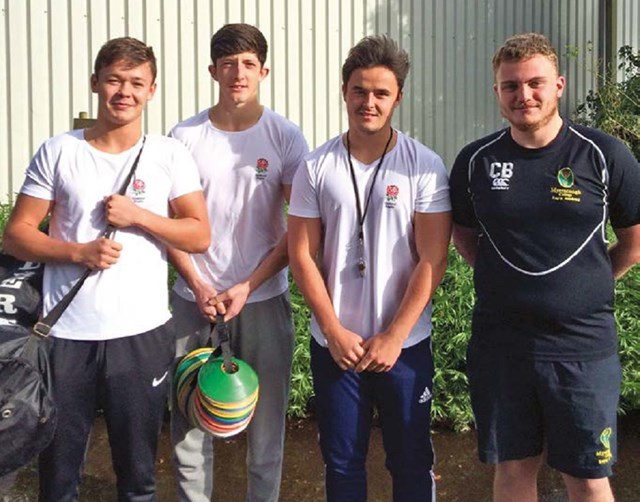 The initiative, which involves staff and students on the Foundation Degree Rugby Coaching study programme, as part of a wider Garstang Community Rugby partnership, is proving to be a resounding success since it was first launched four years ago. The partnership was set up initially to provide rugby playing opportunities, and high quality coaching, for 11-16 year olds in the Garstang area but has developed into so much more.
Course leader, Dan Orwin explains more: ''The partnership involves collaborative work between all parties. Every Monday, after school, the Myerscough FdA Rugby Coaching students deliver the extra-curricular rugby training sessions at Garstang Community Academy for Years 7-11. Two Myerscough rugby coaching students work with each year group and there have been nights where 100+ boys and girls have attended the sessions at the school.
''Any pupils who then show an interest in pursuing rugby further, away from school, are then directed to their local rugby club, Garstang RUFC. Garstang Rugby Club has reported huge increases in player numbers, across all age groups in their junior section, since this partnership was launched.''
In return for giving up their time, the Myerscough rugby coaching students are rewarded with valuable coaching experience, in a school environment, and also get access, free of charge, to RFU accredited level 1 and 2 coaching qualifications as well as DBS certificates, safeguarding training and IRB Rugby Ready and Scrum Factory qualifications. The Monday after school coaching at the local high school is now built into the students' timetable, as a must attend practical delivery module.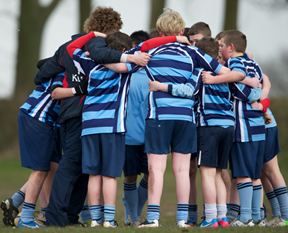 Dan adds: "I am very happy that this partnership is continuing to develop as it provides outstanding opportunities for our students. I am a former PE teacher at Garstang Community Academy so, personally, have very close ties with the school.
''This partnership really is of benefit to everyone involved; the pupils at the school are getting high quality coaching from fully qualified and motivated young coaches and, as a result, rugby playing numbers at Garstang RUFC are on the increase. Long may it continue."
The partnership goes back four years, when students from Myerscough College helped Community Rugby Coach, Kai Burns, run some local events with feeder primary schools to Garstang Academy. That gave birth to a more formal partnership between the RFU, Myerscough College, Garstang RUFC and Garstang Academy a season later.
With the club wanting to revive their junior section, which had only 25 players, and Garstang Academy the only local high school, Kai could see the sense of growing rugby in the school to increase playing numbers in the club but had eight other clubs needing his time. The Garstang partnership was the ideal answer.
Initially, the students helped to run primary school festivals both at Myerscough College and at the club and then began working with Garstang Academy to deliver after school sessions and form school teams to play fixtures.
The club also pays an RFU qualified coach, a Myerscough College graduate, to mentor the college students' work at Garstang Academy every week and assist their development. The school, which became one of the RFU's broadening reach schools, benefits from having a group of committed coaches every week to run extra–curricular rugby for every year group, from September through until May. The club benefits as school rugby is growing in the community around them, and players are recruited as a result.
Over the course of the programme, the club mini–junior section has grown from the initial 25 members, to finish last season with 135 and more than that already attending this season.
Kai Burns said: "The enthusiasm of the Myerscough students and the commitment of the College itself has certainly helped to grow the game. Students also run tag tournaments as well as delivering rugby in Garstang Academy every week, all year, and to every year group, which I could never have done alone.
''Now I simply liaise and oversee the partnership, which has also seen one Myerscough graduate employed by the RFU to coach in CBRE All Schools, and another employed to guide and mentor college students.
"I guess you could call it a win, win situation, especially with the club junior section gaining about five times the membership."
The main photograph shows Myerscough second year foundation degree rugby coaching students Josh Melvin, Jake Foster, Alex Vowles-Bradley and Calvin Bryson, who coach as part of the partnership.
Share this article
by Dave Salmon
DSalmon@myerscough.ac.uk
Back to news