Callum's journey from cancer survivor to World Cup winner
Published

Wednesday 30 Sep 2015
A Myerscough College cricket student, who overcame cancer as a teenager, has become a World Cup winner after England won the ICRC T20 Tournament.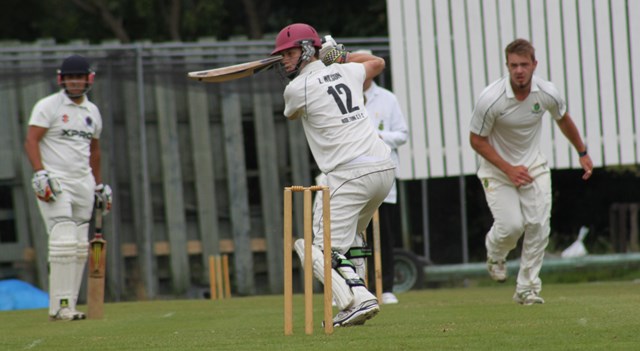 Callum Flynn was part of the England side that beat Pakistan in the final to win the inaugural event, organised by the International Committee of the Red Cross, and which was held in Bangladesh, for people with physical disabilities.
The 20-year-old, who was Vice-Captain of the team, played a vital, unbeaten innings of 45 in just 29 balls to help his side to victory. Callum was also named both batsman and player of the tournament for his displays throughout the competition.
Callum said: "We are just so proud to have won the first ever multi-national cricket tournament. It is an incredible feeling.
''The victory against a strong Pakistan side represents another significant step forward for disability squads and has proved to be a great showcase for disability cricket.''
Callum has been a Myerscough College student for several years now, having initially completed a Level 3 BTEC Extended Diploma in Cricket Studies before moving on to study a Foundation Degree in Cricket Coaching.
Callum has been a passionate and talented cricketer from an early age, but at the age of 14 he underwent aggressive knee replacement surgery to remove bone cancer from his right leg. Fearing he would not walk again, Callum's dream of playing cricket at a professional level was all but over.
Since then, he's gone from strength to strength on the pitch: ''I now play cricket with a titanium knee, and received my first call up to play for the England Physical Disability Cricket Team in 2012.
''It's a great feeling to be a World Cup winner.''
In addition to his cricketing exploits, back in 2011 Callum was named as 'Britain's Kindest Kid', after topping the public vote in the national TV competition run by the Charities Aid Foundation and 5 News. Since beating bone cancer at the age of 14, Callum has raised thousands of pounds for the Bone Cancer Research Trust (BCRT), as well as speaking at the charity's national conference to give others fighting the disease hope about life after cancer. 
Andrew Fletcher is Callum's tutor on the Cricket Coaching Foundation Degree course and says: ''It's an amazing achievement which can only encourage more players with disabilities to play!
''Callum worked hard on his game ahead of flying out to the tournament so he was fully prepared. This included plenty of work playing spin bowling in preparation for the conditions he would face in the sub-continent.''
Andrew himself has a keen focus on disability cricket locally too, setting up the first programme in the area for players with physical and learning disabilities earlier this year. It's based locally at Garstang Cricket Club, and continues to grow, with big plans for the programme in 2016 and beyond.
Andrew adds: ''It was great that Callum was on hand to help launch the programme, which aims to provide an environment for people to play and create a new inclusive pathway into the sport.
''Callum has shown that regardless of the challenges that you might face, if you're determined, you can achieve your goals.''
by Dave Salmon
dsalmon@myerscough.ac.uk
Back to news