Basketballers shoot to European finals
Published

Tuesday 26 Feb 2019
Myerscough College's Basketball Academy has qualified for the finals of the European Youth Basketball League (EYBL), in their debut season in the tournament.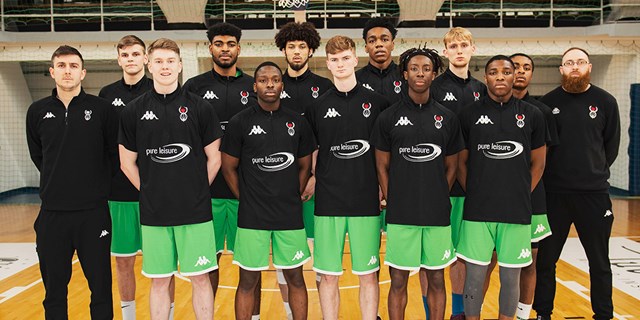 An incredible opportunity for Myerscough students has so far seen the group head to Estonia, Latvia and Poland for the first three stages of the competition, playing five games across three days at each one. The under-20 competition regular season concludes with a Final Four in April. Myerscough are seeded third after qualifying with a total of eleven wins.
The EYBL is one of the premier FIBA (International Basketball Federation) competitions for juniors, and features renowned teams from across the continent. For the tournament, sixteen teams were divided in four groups.
Myerscough Programme Director and Head Coach, Neal Hopkins said: "Playing in the EYBL has provided our players, staff and the programme with an amazing opportunity to gain experience playing at a very high level against some of the best U20 teams in Europe.
"It is something that we have been working towards for a few years and it is brilliant to have achieved this goal."
"It is a real honour to have been accepted to compete in such a prestigious event. As an Academy, we are committed to ensuring our players have the best possible experience whilst they are with us and I am very proud of our inclusion."
Myerscough will match up against the league runners-up BC Tsmoki-Minsk (Belarus), with No. 1 seed BA Tallinn Kalev (Estonia) and No. 4 seed BC Zalgiris making up the remainder of the Final Four.
Neal added: ''I think we're still trying to process it. Maybe it hasn't quite sunk in yet because we didn't have the expectation that this was something we were going to do and it only came down to the last two games where it became a reality.
"The fact we went on an eight-game winning streak, including the likes of Riga, Lulea, Barsy and Zalgiris, some huge teams, it kind of says that we've arrived at this level. We haven't at any point played with a lot of pressure on ourselves and I think the guys should be really proud of their efforts and their achievements."
"We have no history, we've never made any impact and never achieved anything in Europe. British basketball is always fighting, and we've been able to go into the EYBL and extend that fight and I think people have begun to take us really seriously."
Meanwhile Myerscough student, Mate Okros, was selected to a second consecutive EYBL 'All-Star Five' for his performance at Stage III of the tournament in Poland.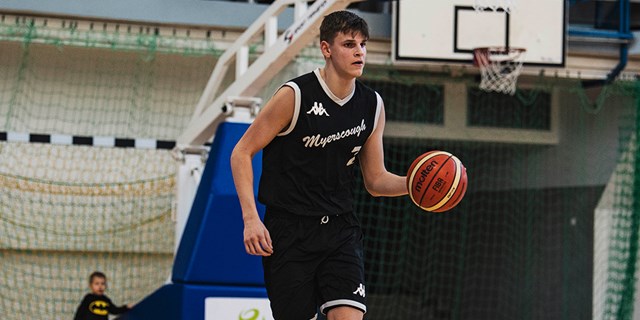 Mate, who was also named as one of the star players in the previous stage, said: "It means a lot knowing other coaches from top European teams think that I'm one of the top players in the league and it gives me a lot of confidence going into the next stage.
"It shows the amount of work I've put in towards the competition. We've come a long way since the start of the season. We've picked up our intensity with each stage and it's a great achievement, but we don't stop here."
Fellow student, Sam Keita, received the honour at the end of the opening stage in Estonia.
(Additional content & photography by Allen Gunn)
Share this article
by Dave Salmon
DSalmon@myerscough.ac.uk
Back to news