Basketballers make it the NBL treble
Published

Monday 30 Apr 2018
Myerscough College's Basketball Academy has claimed another national title, after winning the National Basketball League Division 3 play-off final.
Myerscough defeated East London All Stars 71-57 at the weekend at the National Basketball Performance Centre in Manchester.
Rayon Brown had a team-high 19 points to go with 11 rebounds, to take the MVP award, while Mate Okros scored 17 points, nine rebounds and six assists and David Walsh had 13 points, including a trio of 3-pointers, for Myerscough.
Myerscough had already won the regular season, topping Division 3 North, while earlier this year also claiming a first ever senior national title after they were crowned Men's NBL National Shield champions.
In what is turning into a historic year for then Academy, Myerscough also won the 2018 Basketball England U17 Boys National Schools Final. The Academy also won the West Conference of the EABL (Elite Academy Basketball League). Later this week they play in the AoC (Association of Colleges) Sport Premier Cup Finals, their fourth national final of the season, and they are also in the NBL Final Fours, playing this weekend.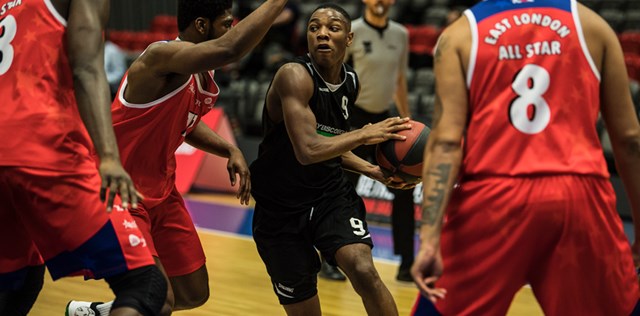 Rayon Brown said: "It's amazing to win with such a young team against seniors, it's a great achievement for us and a great achievement for the Academy.''
Myerscough Head Coach, Neal Hopkins, said: "It's a massive effort from these guys.
"It is a deserved success and we've had a great season, I'm really proud of these guys. It feels great.''
You can see more photos by clicking here
Share this article
by Dave Salmon
DSalmon@myerscough.ac.uk
Back to news