Basketballers celebrate another national title
Published

Monday 1 Apr 2019
Myerscough College's Basketball Academy has won another national title, after claiming the 2019  Basketball England U19 Men's Dynamik National Schools Championship, beating Whitgift School 79-48 in the final.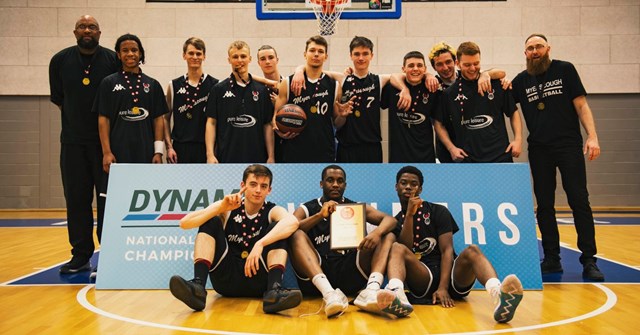 Myerscough came out dominate in the first quarter of the game player high pressure defence and causing turnovers allowing them to grow the lead to 22 – 6 on the back of a strong performance from number 6 Sam Akano-Kouame.
The game slowed down in the 2nd quarter with both teams not scoring as many points. Myerscough stay very solid defensively and manage to grow the lead to 34 - 16 by the end of the half.
Whitgift came out of the break and try to mount a comeback narrowing the lead to 37 – 28. A foul drew through strong play sees Whitgift go to the line and narrow the lead to 10. There is then a unsportsmanlike foul called on Whitgift and Myerscough convert both free throws and get back on track growing their lead to 50 – 33 going into the 4th.
The 4th saw a scrappy start and it took a few minutes until Myerscough got their transition game flowing with some very good fast break passing. In the end Myerscough win the game on dominant defence 79 – 48.
Myerscough's Hubert Ignatowicz was named the MVP (Most Valuable Player) for Myerscough with 21 points.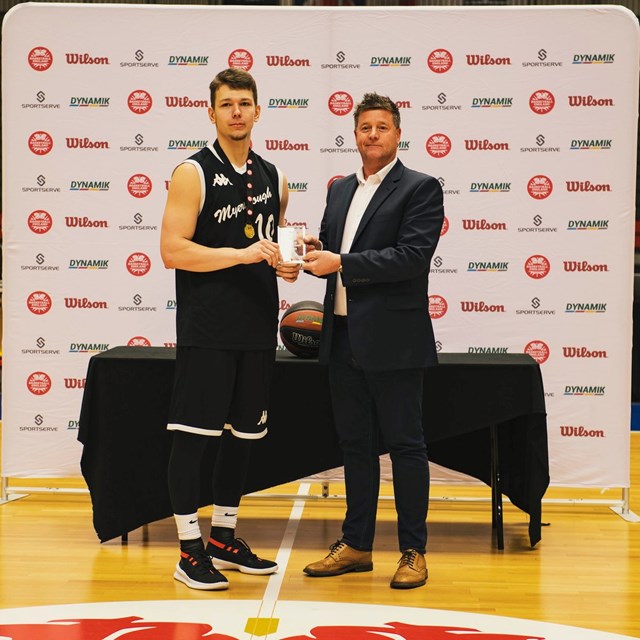 In addition to the latest team success, Myerscough College coaches and students have been recognised for their individual performances on a national level.
Three Myerscough students have been named in postseason EABL All Conference Teams, including one on the EABL (Elite Academy Basketball League) All-First Team. Mate Okros was named to the EABL North All-First Team while Callan Low and Sanmi Fajana made the Second Team. This marks the fifth consecutive year that Myerscough has placed at least one player on an EABL Conference All-First Team.
Myerscough's Mike Bernard was named WEABL North Conference Coach of the Year, in his first season as Head Coach of the Academy's women's programme, while three student-athletes were honoured in the end-of-season awards. Kyra Smith picked up North Conference Defensive Player of the Year, alongside her selection to the WEABL All-First Team. Meanwhile, Katie Simpson and Celina Eisenhardt received All-Second Team honours.
Since forming in September 2013, Myerscough College Basketball Academy has won a string of titles. In the last two seasons, the Academy has won more than a dozen national trophies.
www.myerscoughbasketball.co.uk
Share this article
by Dave Salmon
DSalmon@myerscough.ac.uk 
Back to news