Basketball's European adventures continue
Published

Wednesday 19 Dec 2018
Myerscough College's Basketball Academy has enjoyed a successful second stage of the European Youth Basketball League (EYBL).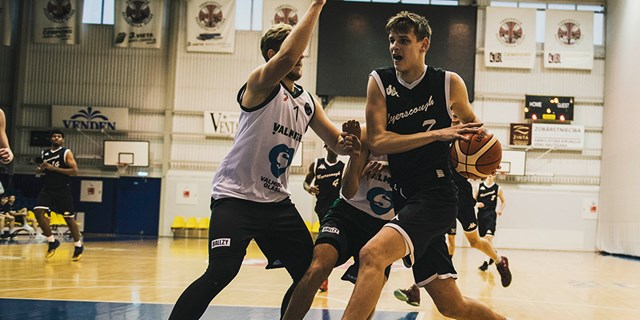 The group headed to Ventspils, Latvia, for the second phase of the tournament, playing five games across three days. The under-20 competition regular season, which is staged across three weekends throughout the year, concludes with a Final Four next April, with the third phase taking place in Lublin, Poland, in February.
Myerscough lost their opener to Ventspils (66-44), before a four-game winning streak against BC Barsy from Kazakhstan (53-50), BC Zalgiris from Lithuania (62-56), BG Lulea from Sweden (71-53), and Valmiera from host nation Latvia (74-50).
The EYBL is one of the premier FIBA competitions for juniors and features renowned teams from across the continent, with Myerscough joining the Under-20 'Euroleague' format tournament. The results put Myerscough in third place in the U20 league table, which comprises of sixteen teams from ten different countries.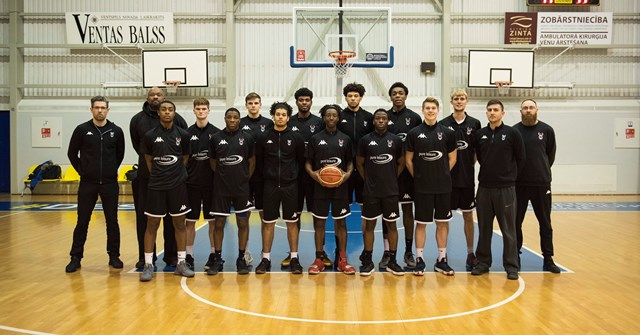 Neal Hopkins, Myerscough's Programme Leader, said: "Playing in the EYBL provides our players, staff and the programme with an amazing opportunity to gain experience playing at a very high level against some of the best U20 teams in Europe.
"It is something that we have been working towards for a few years and it is brilliant to have achieved this goal."
"I am extremely excited to lead the programme into the EYBL. It is a real honour to have been accepted to compete in such a prestigious event. As an Academy, we are committed to ensuring our players have the best possible experience whilst they are with us and I am very proud of our inclusion."
''The experience will really define us and I am sure that it will help propel us to the next level.
"We are ambitious and hungry and I would like to think that us committing to a European schedule demonstrates just how serious we are. I feel that we have the opportunity to make a statement and showcase some of the talent we have in Britain.
"I would like to think that this step will encourage others within the U.K. to take a similar route, as the exposure for the next generation is hugely important and I hope the wider impact of us entering the EYBL will be felt. We have such a fantastic platform at Myerscough and with the backing of senior management we really have a chance to establish our programme in Europe.
"I am very proud of what we have achieved in our relatively short existence, it has taken an incredible amount of time and effort and we haven't always got it right but I think our inclusion in the EYBL is something to be celebrated as it will offer us a platform to develop in so many ways."
Meanwhile Myerscough student, Mate Okros was named in the EYBL All-Star team following the conclusion of the stage.
Mate said: "I really appreciate being named to the All-Star team. I didn't have the best of starts, but I think I did really well to help the team out even if it wasn't though my scoring — I tried moved the ball, grab rebounds and do the all-round little things.
''We showed we belong in Europe and why we are one of the best teams in England."
by Dave Salmon
DSalmon@myerscough.ac.uk
Back to news