Arboriculture students climb to the top of Macmillan fundraising
Published

Friday 10 Feb 2017
A charity event held by Myerscough College's arboriculture department to raise money for Macmillan Cancer Support has been named as being one of their biggest fundraisers of the year.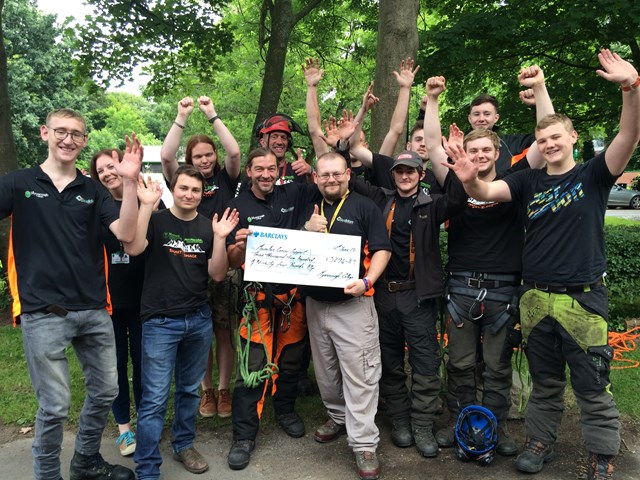 Last summer Myerscough arboriculture staff and students raised £3,294.89p for Macmillan Cancer Support by climbing the height of Mount Everest during the College's annual Open Day & Country Fair. A 40-strong group used a tree on campus to 'conquer Mount Everest' by climbing a total of just over 29,000 feet, or almost 8,850 metres, with some members of the team will have to going up and down the tree up to forty times each during the event.
Now Macmillan has written to Myerscough to thank the team for their efforts and to confirm the fundraiser was one of the biggest they received in 2016.
Lisa Martin, Macmillan Fundraising Manager for West Lancashire, said: ''I wanted to express my sincere thanks for the support you have shown the charity over the past year.
''I also wanted to congratulate you on finishing in our top ten supporters for 2016. Thank you, your donation will make a huge difference locally. It sometimes takes that slightly different idea to make the biggest impact and this is what these guys have done. Thank you so much on behalf of everyone at Macmillan Cancer Support for raising this staggering amount of money to help people living with cancer."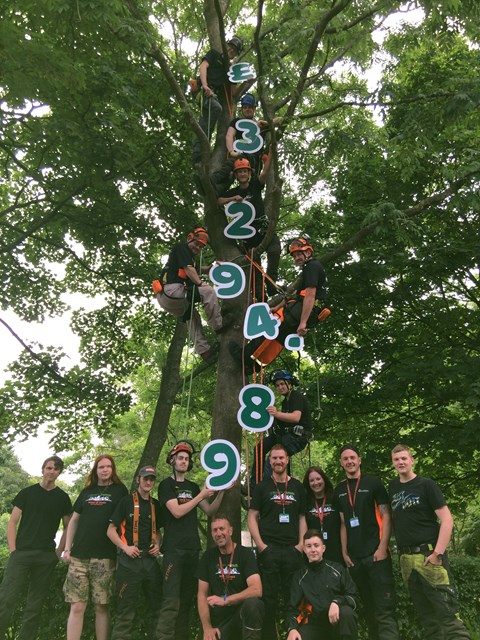 Arboriculture Lecturer, Bruce James, organised the fundraiser and said: ''We're proud to be supporting Macmillan Cancer Support.
''It was an awesome effort by all who took part, especially the youngsters without who's help we'd never have competed the climb. We achieved and exceeded our goal. Special thanks to all who supported our endeavour.
''We did it as one of our 2nd year students was unfortunately diagnosed with cancer and has recently married and had a baby girl, with every intention of setting up his own tree care company when fully qualified.
''He has said that rather than raise money for him and his young family, he'd like any donations made to go to Macmillan, who are supporting him through his chemotherapy and care.''
The photographs shows the team at the end of their successful climb and the cheque presentation to Macmillan.
by Dave Salmon
DSalmon@myerscough.ac.uk
Back to news