Animal Studies students enjoy unforgettable South Africa experience
Published

Thursday 30 Aug 2018
A group of Myerscough College animal studies staff and students have enjoyed an unforgettable few weeks working on a conservation project in South Africa.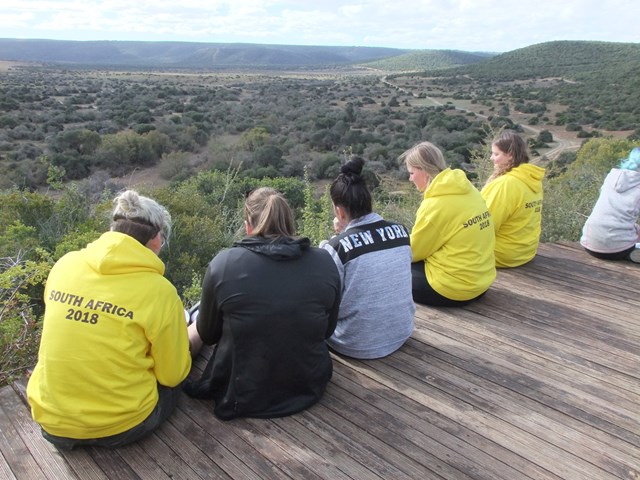 During a three week trip the group enjoyed a busy itinerary, heading firstly for a week at the Gansbaai Marine Experience. Highlights of the trip included cage diving with great white sharks, whale watching, penguin rehabilitation, and big cat rescue.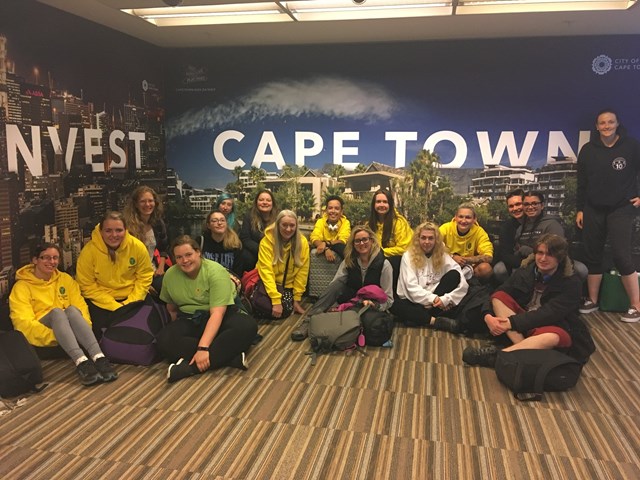 There was then a two week stay working at the Shamwari Game Reserve, near Port Elizabeth, on the Eastern Cape of the country, for the usual busy and varied programme of activities which included monitoring of wildlife, and undertaking some key conservation activities and maintenance of the reserve.
Highlights here included working on conservation issues including controlling elephant populations, the lion industry and invasive plant species, and practical conservation tasks such as repairing roads from warthogs, tree clearance and erosion control, as well as rhino and elephant monitoring and other community work.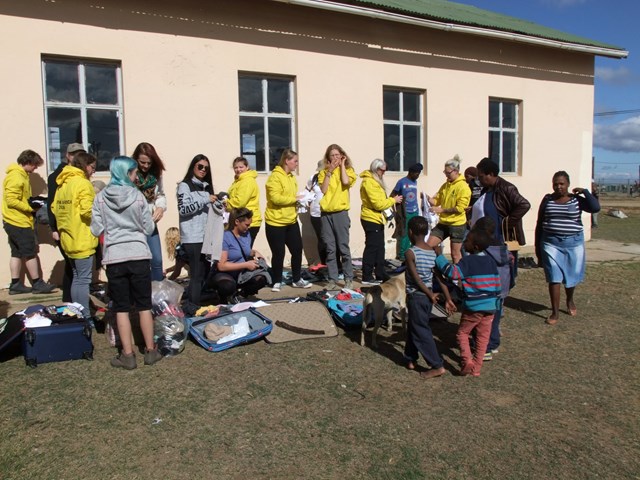 Tutor, Louise Bell, organises the trip and says: ''This is the seventh time we've been on this trip and it was hugely successful once again.
''The students worked within a well-established project and while they are there discovered new life skills and experienced things they couldn't do anywhere else in the world. It was a great experience for everyone in the group.''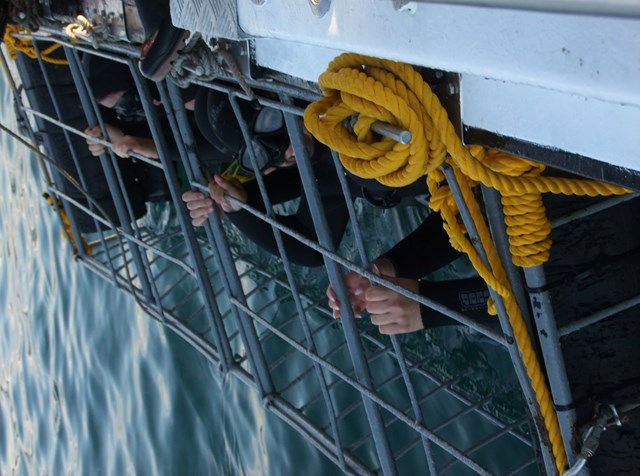 ''It was a 3 week trip with the first week carrying out marine based activities at Gansbaai including presentations from South African Shark Conservancy and White Shark Projects, a nature trail looking at the endangered fynbos habitat, a whale watching trip and a trip to a vinyard (my favourite)! Local wildlife activities included a visit to Stony Point African penguin colony, a game drive at Addo Elephant National Park and horse riding at Jeffries Bay.
 ''The last two weeks of the trip were based at Shamwari Game Reserve, Port Elizabeth where we worked on the reserve carrying out practical conservation tasks including road repair, erosion control and invasive plant removal with lectures on the lion industry, rhino poaching and a debate on elephant population control. Amazing sightings included a pod of 7 humpback whales, 5 Southern right whales, great white sharks, huge elephant herds, the southern pride of lions, a large male boomslang when clearing invasive pine trees an aardwolf and bush pig boar on the night drive.
''Community work which we carried out across the trip included providing donations of school uniform, clothes, school books and stationary, selling donated items at a local clothes sale and playing touch rugby and netball with local sports groups. Interesting items which were donated from students friends and families included new trainers, cooking equipment for the local soup kitchen and a sports whistle from 1966 when England won the World Cup!''
To watch a video of Myerscough students cage diving with great white sharks, CLICK HERE
by Dave Salmon
DSalmon@myerscough.ac.uk 
Back to news