American agriculture study tour takes Icelandic twist
Published

Wednesday 24 Apr 2019
A group of Myerscough College agriculture students and staff have returned from a study tour to Wisconsin, following an unexpected stop in Iceland.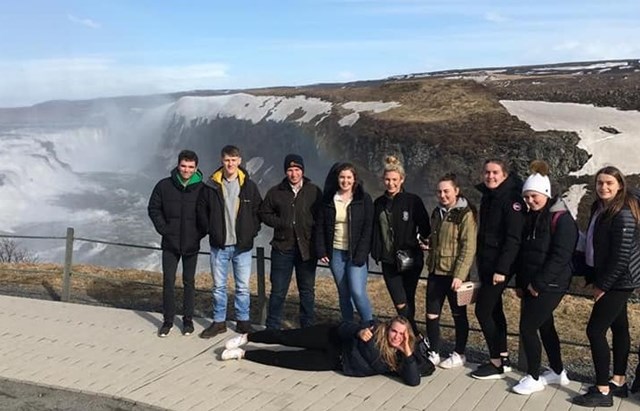 The group set off from Manchester, and were due to then travel from the Nordic nation to Chicago, when their connecting flight was cancelled due to high winds, leaving them stranded in Reykjavik, and leading to a delay of several days until an alternative flight could be booked.
The party were determined to make the most of their unexpected delay in getting to the USA, and used their time in Iceland to take in some of main sights in the country, including the famous Golden Circle, before visiting two Icelandic dairy farms, to experience how the agriculture industry works in a different country.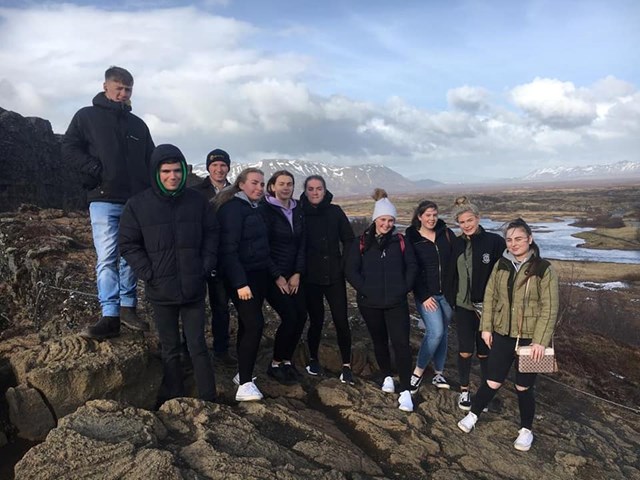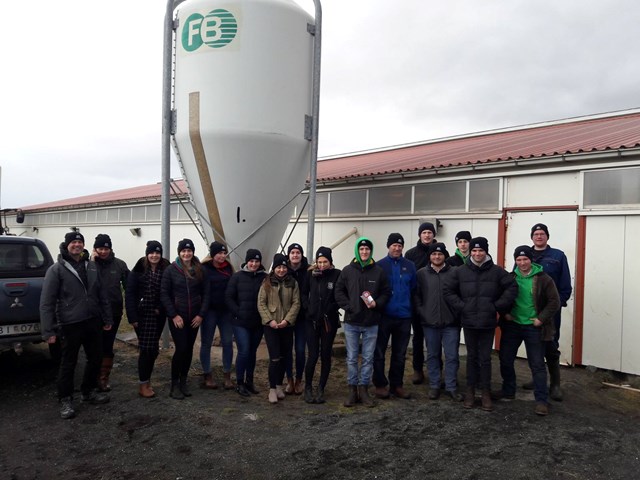 After several days the Myerscough group finally made it to America, but with the group's time in the States now reduced, they were faced with a busy schedule of visits and enrichment activities.
The group enjoyed a day spent in Wisconsin with hosts, Dr Andrew Cartmill and Donita Cartmill, of University of Wisconsin-Platteville, who arranged visits to the Pioneer Farm, belonging to the University. They then went to the Majestic View Classroom to see their 1,100 cow dairy unit, and to Biddick Inc to see their forage seed production and beef unit, and to Gretchen Camp, to see their beef unit.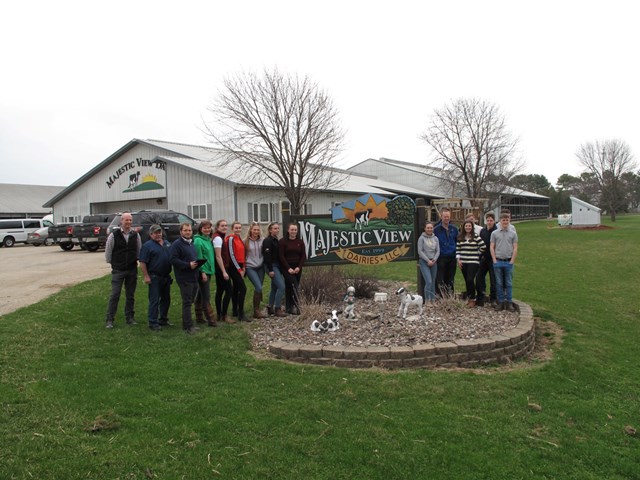 A very busy schedule continued with the party travelling to Milwaukee and a trip to Jones Dairy Farm to learn about adding value to farm produce and farm retail business. Then it was onto Racine, near Milwaukee, to visit the CNH Case New Holland and learn about how their tractors are made and assembled.
Then there was a drive over to Watertown to visit Lloyd and Daphne Holterman at Rosy-Lane Holsteins LLC, to learn about how they have made their dairy business an international success and their breeding philosophy.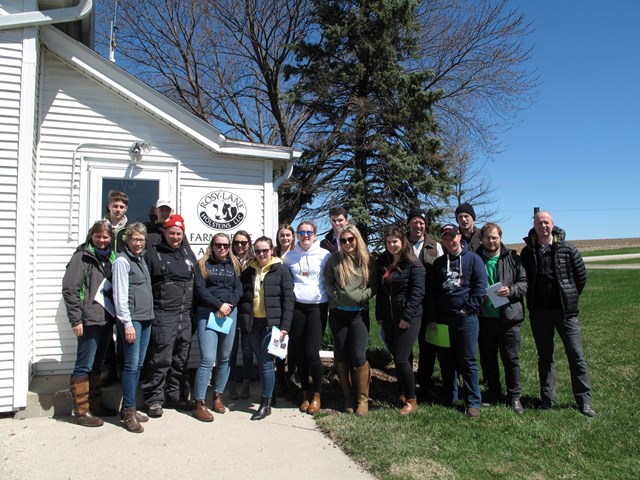 After a packed few days, the Myerscough group made their way back home, thankfully with a trouble free journey back to the UK.
Head of Agriculture at Myerscough College, Craig Thompson, said: ''We were originally due to be in America for eight days. After we landed in Iceland, we were supposed to wait just an hour and a half for a connection, but that quickly turned into four days as we couldn't fly (due to the weather).
''Many thanks to Oskar Svanur Erlendsson of Fóðurblandan (DeLaval dealers), who very kindly took a day out of his busy schedule at the last minute to show us around two Iceland dairy farms. It was a great insight into Icelandic agriculture and helped restore our morale after the disappointment of not getting to Chicago.
''And then a common theme across all our visits in America has been the warmth and friendliness of the Wisconsin welcome. It has made the trip so enjoyable and memorable with our students and staff. Many thanks to all our hosts for their time, and for making our visits so good.
''I'm super proud of how everyone pulled together to make a success of what we were dealt. It has been a bit of a rollercoaster adventure but overall very enjoyable and we are all proud to be part of the team creating lifetime learning and memories.
''The opportunity to learn about and experience agriculture in different countries was one not to be missed. Students have come back with memories of an experience that will live with them for the rest of their lives. They see and experience so much that they come back as changed young people. It really is an opportunity of a lifetime.''
Tutor, Anya Westland, was also on the tour and said: ''It was a very challenging time, but we're so proud of how are students pulled together to make the most of life and help us problem solve. It shows Team Myerscough is a force to be reckoned with!''
While in Wisconsin, Myerscough staff and students were interviewed on local radio station, WGLR-FM – click below to listen:
by Dave Salmon
DSalmon@myerscough.ac.uk 
Back to news