Agriculture students recognised in NIAB Agronomy Cup
Published

Thursday 28 Mar 2019
A team of University Centre Myerscough agriculture students have competed in a prestigious national competition - the NIAB Agronomy Cup.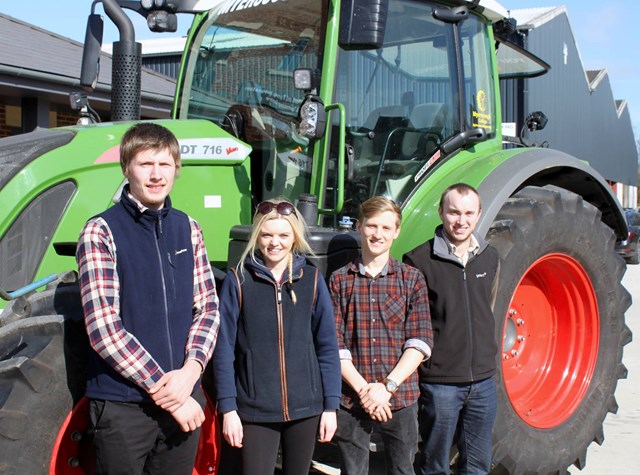 The National Institute of Agricultural Botany is a plant science research organisation, who stage the event annually. The Myerscough team – Bruce Cottam, Leah Berry, Aaron Juaneda Astwood and Tom Gerrard - went up against a range of other institutions from across the country. The NIAB Agronomy Cup challenges a team's agronomy, farm management and agricultural decision-making skills. The group had to monitor and manage a trial plot, applying fertiliser and sprays based on their agronomy knowledge and produce as high a gross margin as possible.
It is the first time Myerscough entered this competition and coming third amongst teams from leading universities shows our students are capable of competing with the best.
The competition, which has been running since 2012, is open to agriculture and crop science students from universities and colleges and Young Farmers' Club teams across the UK.
by Dave Salmon
DSalmon@myerscough.ac.uk
Back to news