Agriculture students join the debate at NFU fringe event
Published

Friday 28 Sep 2018
A group of University Centre Myerscough agriculture students had the chance to question some of the biggest names in the industry at this year's Labour Party Conference in Liverpool.
The Myerscough students attended the NFU (National Farmers Union) Fringe event as part of their enrichment. Shadow Defra Secretary of State, Sue Hayman, addressed the importance of food security in her speech, with the panel including FDF (Food & Drink Federation) Chief Executive Ian Wright CBE, Professor Tim Lang from City University and journalist Philippa Hall chairing the debate, entitled 'What should the UK's future food policy look like after Brexit'.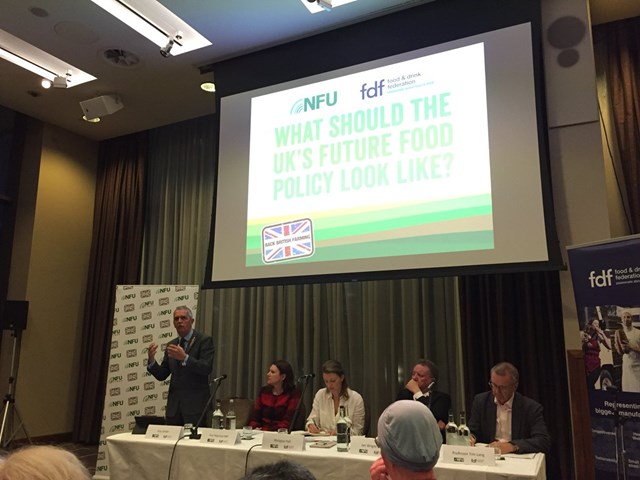 The Shadow Secretary of State spoke of the importance of improving food security in the Agriculture Bill while also doing more to enhance the environment for all. The FDF's Ian Wright said during the session that producing our own food is a matter of national security.
During the discussion Professor Lang said education and providers such as Myerscough College were a vital part of a food future, while Myerscough students represented the views and concerns of the next generation of food producers.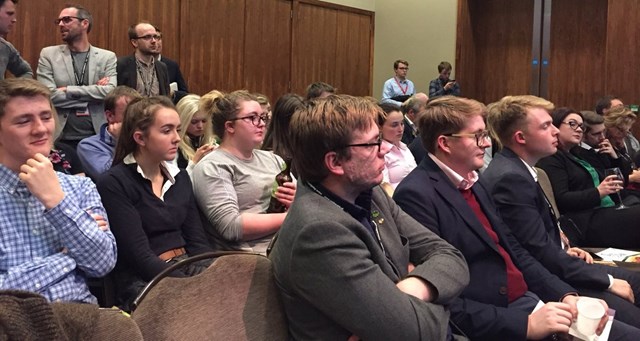 The attendance of such meetings by Myerscough students is usually an annual event, where learners are given the chance to hear the latest on key industry topics, expert views on the burning issues surrounding the farming industry today, networking opportunities and discussions.
Craig Thompson, Head of Agriculture at Myerscough College, said afterwards: ''The evening provoked some excellent discussion after the event and students are still talking about it. It was a stimulating and insightful evening for all concerned.''
The photograph shows Myerscough students with Sue Hayman (centre) & David Hall from the NFU (far right).
Share this article
by Dave Salmon
DSalmon@myerscough.ac.uk 
Back to news