Agricultural engineering students plough through Ireland on charity tractor tour
Published

Thursday 11 Apr 2019
A group of Myerscough College agricultural engineering students have completed a week-long tractor tour of Ireland to raise money for charity.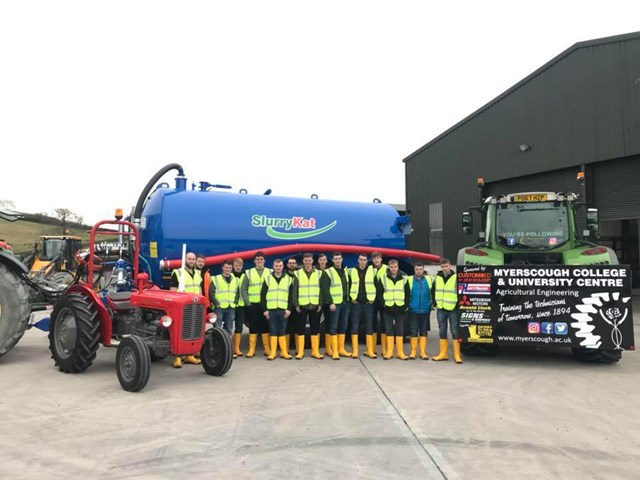 Level 3 students and staff will drove two Myerscough tractors – a Fendt 716 and a 1963 Massey Ferguson 35X - on a mammoth tour across cities in both Northern and Southern Ireland, to raise money for Yellow Wellies – Farm Safety Foundation, a charity whose aim is to raise awareness of health and safety amongst young people working in agriculture.
The Yellow Wellies campaign aims to change attitudes towards farming safely in young farmers, and reduce injuries and fatalities.
The Myerscough group headed to Stranraer, in Scotland, and then travelled via ferry to Belfast, Monaghan, Ballinrobe, Galway, Limerick, Cork, Dungarvan, Carlow and Dublin.
The group also visited major sector employers along the way, including SlurryKat Engineering, Major Equipment, McHale Engineering, Dunlop and Keenan Systems.
Mark France, lecturer in agricultural engineering, organised the tour, and said: ''As well as raising money for an important charity within the agriculture sector, the tour was an ideal opportunity to showcase the range of courses in the sector to potential new students.
''It was also a fantastic enrichment opportunity for our current learners to visit large employers within the industry to further their knowledge of the range of employment opportunities available with agricultural engineering.
''Thanks to our sponsors, including Browns Mitsubishi, Arnold Clark, Dunlop Footwear, Customized Workwear, Signs & Graphics, and Harrison Oils.''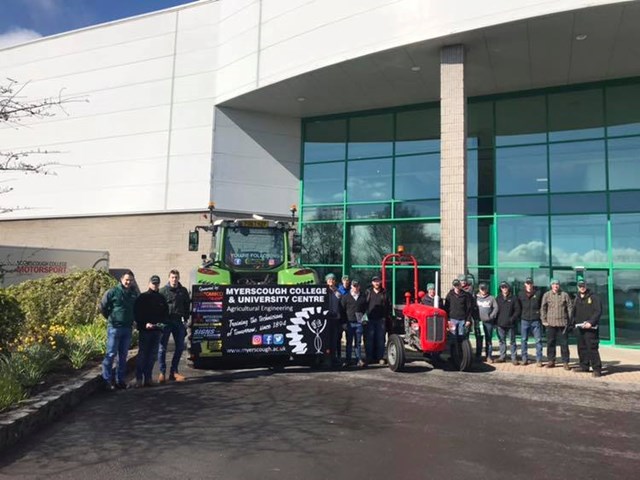 It's not the first time that Myerscough's agricultural engineering department has undertaken a major fundraising event. A few years ago, staff and students took the College's Massey 35X tractor on a 900 mile drive from Land's End to John O'Groats, raising thousands of pounds for charity in the process.
by Dave Salmon
DSalmon@myerscough.ac.uk