Young Farmers Leadership Academy
This course has been designed by farmers for young aspiring farming leaders.
Successful candidates to the programme will be working on the business and not just in the business allowing them to develop a more strategic approach to farm business development.
To be eligible to participate on the programme candidates will be expected to have at least five years agricultural experience and feel that they would benefit from a course on management and leadership skills. Entry onto the programme will be by informal interview with the Course Director.
The Young Farmers Leadership Academy (YFLA) consists of six, two day modules of ten hours each (total 60 hours). Each module commences at 1.00pm on the first day and finishes at 3.00pm on day two. The course is non accredited but a certificate of attendance will be awarded on completion of all six workshops. This will be recognised by the industry as evidence of continuous professional development in leadership and management skills.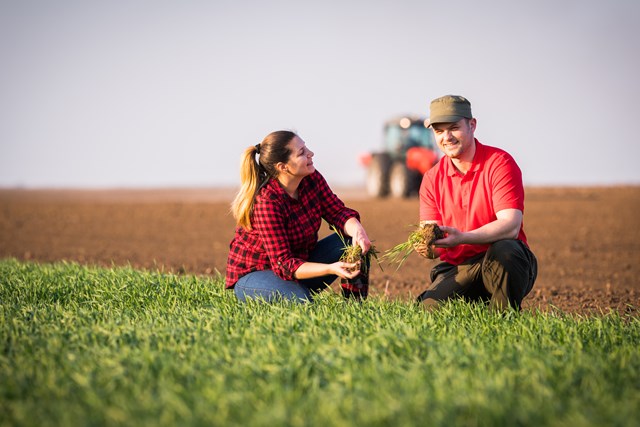 THE YFLA IS DELIVERED AROUND THE FOLLOWING COMPONENTS:
Overnight experiential giving attendees the opportunity to network with peers and share
perceptions of the programme.
Coaching helps an individual to improve their own performance by helping them to learn and
unlocking their own potential. Focusing on the 'here and now' coaching is embedded throughout
the programme where individuals will work with an experienced coach to find solutions to
problems and issues through coaching techniques.
Farm / industry visits are embedded throughout the programme to contextualise workshop
learning objectives.
COST
The cost of the Leadership Academy Training Programme is £1000. This includes
all six workshops, overnight hotel accommodation with breakfast for each
workshop, lunch, evening meals and course refreshments.
THE YFLA CONSISTS OF THE FOLLOWING WORKSHOPS:
Leadership and Management
Human Resource Management
Business Management
Innovation and Supply Chain Management
. Business Strategy
Marketing and Social Media
Find more information on the programme and the workshops involved here
For further information or to express an interest in this course please fill in the form below. You can also visit our Facebook page
CLOSING DATE FOR APPLICATIONS IS THE END OF SEPTEMBER. 
Thanks to generous support from the Princes Countryside Fund, the cost of the course is HEAVILY SUBSIDISED.