We are currently CLOSED to visitors.
Check back for updates.
Adult Group Lessons
'Get into Golf' for All - Beginner & Improver Group Coaching – 5 Week Course

Our ever popular group lessons are a fantastic way to 'dip your toe in the water' and see if golf is the game for you. This superb value for money course supported by the England Golf 'Get into Golf' Intuitive consists of a 1 hour session every week for 5 weeks where you will learn everything from basic putting, chipping and full swing technique as well as rules & golf etiquette (max 8 students per group).
We have the ideal indoor & outdoor facilities for learning including our fantastic putting green and short game facilities. Not to mention our Skytrak Launch Monitor and golf swing video analysis technology.
Our group classes run all year round & use a wide variety of teaching techniques especially designed for the beginner golfer. Our fun and relaxed 5 week group classes are a perfect place to start your golf journey.
No equipment required! Absolute beginners welcome! Popular with men & ladies alike!
Get into Golf' for beginners is only £30 pp for a 5 week course.
3 x 45 Minute Lessons = £99
5 x 45 Minute Lessons = £149

Simply call Clare Brown PGA Professional on 01995642200 or contact us - for course dates, availability & to book your place.
Ladies 'Get into Golf' Group Coaching
'Have you ever fancied trying golf?' More & more females are taking up the game of golf & Myerscough Golf Complex offers a wide range of lessons with our very friendly & passionate Female PGA Golf Professional – Clare Brown. Golf is an excellent way to keep fit, socialise & have fun! You don't need to be a member of a golf club or even have any golf clubs.  No membership, no stuffy rules & a friendly atmosphere makes us the top choice in the region for ladies golf.
Group, joint & individual lessons are available. Why not team up with your friends or family members for a joint lesson? Our lessons offer the perfect combination of fun, fitness & friends!
No equipment required! Absolute beginners welcome! Popular with all ages! 'Get into Golf' for beginners is only £25pp for a 5 week course.
Contact Us for more information or to book
Individual Golf Development
At Myerscough Golf Complex we have Head PGA Professional Golf Coach Clare Brown who offers a wealth of experience in golf and coaching.  She is passionate & talented within player development and an expert in coaching for beginners.  Clare is available to help you improve your game - 7 days a week. Her passion & knowledge combined with a state of the art indoor Golf Performance Facility, Skytrak Launch Monitor and the lasted video analysis equipment allows you to experience the very best in golf coaching.  The perfect place to come & improve your golf!
From beginner to elite we cater for all standards of golfer. We also boast a superb 9 hole golf course & practice facilities which provides the perfect setting to improve your game whether it be full swing, putting, pitching or bunker play.
All lessons are supported with personal lesson notes, videos & a performance plan to ensure you reach your maximum golfing potential. 
No matter how large or small your goals are, Clare & her team can help. So call today & play better golf this season!
1 x 1 Hour Lesson = £40
3 x 1 Hour Lessons = £99
5 x 1 Hour Lessons = £149
Simply call our friendly & helpful Reception team on 01995642200 or contact us for golf lesson advice & booking.
Junior Golf Coaching Academy
'Myerscough Junior Golf Academy offers everything your child needs to enjoy, learn & develop their golf'.  From our Tri-Golf After School Club to our Junior Golf Academy - Player Programme.  Myerscough Golf Complex is the perfect place for your child to learn and play golf.
JUNIOR TRI-GOLF AFTER SCHOOL CLUB
Mondays 4-5pm
Cost: £20 per Month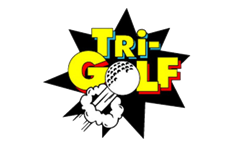 Tri-Golf is a fantastic way for young children aged 4-6 to get into golf. Consisting of a fun 1 Hour sessions.  Children learn everything from the basic swing to rules & golf etiquette using exciting multi-skill games. At just £20 for a 4 week course - your child can join other children on our popular, nationally recognised, Tri-Golf Programme.
JUNIOR GOLF ACADEMY - COACHING PROGRAMME
Saturdays (Session Times Vary)
Cost:  £20 Per Month
Our Junior Golf Coaching is a superb way to get your children aged 6-12 into the wonderful world of golf. Consisting of a fun 1 hour session every week for 4 weeks.   Children learn everything from basic swing mechanics, golf fitness, multi-skills to golf rules & etiquette. The Junior Golf Academy Coaching also encourages its members to participate in in Academy Competitions and events.   
JUNIOR GOLF ACADEMY - PLAYER PROGRAMME
Player Programme Membership = £20 (Annual Free)
4 Week Coaching Block = £20
Golf Course Membership = £49 (Annual Free)
For children who have progressed through our Junior Golf Academy Coaching Programme or intermediate golfers aged 12-16. Consisting of 4 x 1 hour coaching sessions. These sessions help your child develop their technical & tactical ability, improve knowledge on all aspects of their game including full course playing sessions/experience. Beginning with a 'PLAYER PROGRAMME' handicap & working towards an official CONGU club handicap. At just £20 your child will enjoy 4 weeks of expert tuition from our national award winning Golf Academy.  The Player Programme gives your child access to progress and develop their golf to the next level.  Junior Club Competitions and much much more. 
With a maximum number of 8 students our group classes are open to boys and girls offering them a great opportunity to learn, socialise and most importantly enjoy the amazing game of golf. To find out more……
Contact Clare Brown Head Academy Coach – Tel: 01995642200 or via the contact form - Clare will explain everything you need to know to help get your child started in this fantastic sport.